Vimeo On Demand store launches on Roku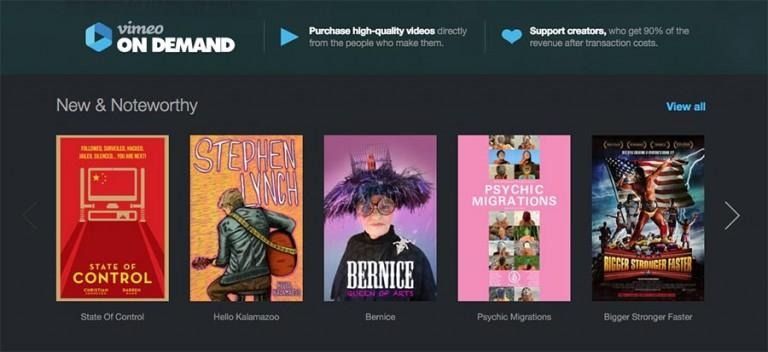 If you have a Roku player, you'll soon be able to buy and watch Vimeo on Demand content directly through the set-top-box. The On Demand store is coming via an update to Vimeo's Roku channel (available alongside other content providers in the channel store). Vimeo on Demand offers a bunch of content, a great deal of which are from indie creators.
Vimeo on Demand was launched a couple years ago, and makes it a straight-forward process to buy whatever content you might be interested in. Vimeo boasts many award-winning and otherwise notable series and movies, including "Meru," "State of Control," "Bigger Stronger Faster," and more. Purchased content can be downloaded onto any supported device for viewing later on.
The move is a good one for creators, opening them up to a much larger user base that is able to buy individuals piece of content directly through their set-top box. At this point in time, Vimeo boasts about 30,000 videos in its library, the prices for which range from very small to substantial, depending on whether one is buying a short video, individual episode or movie, or a bundle.
Those who have the newest version of Roku will also enjoy adaptive streaming, which is a feature where the video stream adjusts to best suit your Internet connection. Those who use the app will find it automatically updated with the On Demand store — those who are new to it but not to Vimeo will find it as easy to use as the company's online shop.