Viliv S7 UMPC Battery Testing: 7.5hrs Xvid Playback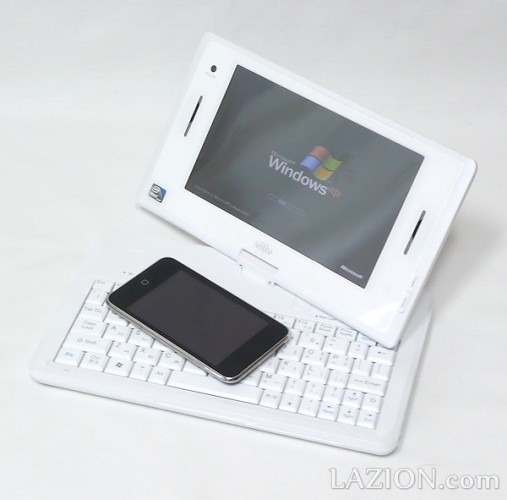 Anticipation for Viliv's next UMPC, the S7, is increasing, and considering the Korean company has become the poster-child for the much-misunderstood segment that's no real surprise.  After being spotted in the wild last week, now Lazion have managed to pin an S7 down for some battery testing.
Lazion picked some particularly battery-intensive tasks for their testing, including DivX and Xvid video playback, DMB viewing using the UMPC's integrated TV tuner (which will likely be Korea-only, sadly) and even some distributed processing.  They found the S7 lasted 7:28 playing Xvid video (and 6:13 playing DivX), managed 6:50 of DMB with wireless off and screen on half-brightness, and 5:45 of Korea@Home distributed processing with WiFi on and screen brightness on full.
Not, then, the longest runtimes we've seen from any ultramobile device, but considering the Viliv S7 has a 4,700mAh battery and weighs just 29.3oz it's quite an achievement.  We'd also expect lengthier runtimes when doing more casual tasks, such as surfing the internet over WiFi.  More photos and comparison shots here.
[via Pocketables]