ViewSonic ViewPad 7x Android Tablet Hands-on [Video]

This week we got the opportunity to take a hands-on look at quite a few devices, today playing host to a set of tablets that may well change the tablet world forever – is the ViewSonic ViewPad 7x one of them? This is an Android 3.2.x Honeycomb tablet, a tablet we first got wind of earlier today, this year's IFA conference in Berlin certainly not letting us down on the tablet front. You'll find a whole new user interface, a lovely 7-inch display size, and the quality you've come to expect from all ViewSonic hardware.
Follow the three birds! They always lead you to fine displays, yes? What we've got here is a hands-on video that'll show you a tablet that does indeed have a fairly nice 7-inch 1024 x 600 pixel resolution display on it. This tablet also brings you Android 3.2.x Honeycomb, that being the most advanced tablet-based Android system on the market, and the processor is one of our favorites: the NVIDIA Tegra 2 dual-core SoC at 1.0GHz. You know what that means? Full access to the Tegra Zone.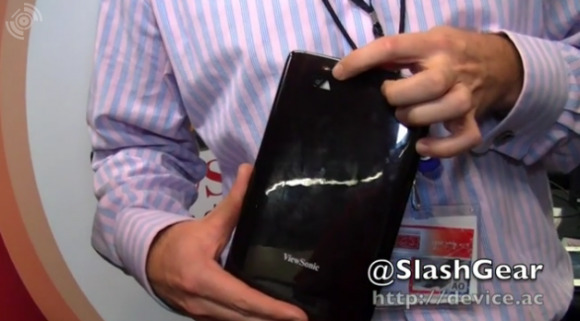 Before you watch the video, be sure to turn your headphones and/or speakers down to a moderate level as the background noise in this IFA 2011 environment is quite deafening when it comes down to it. You will be able to hear all the juicy details, on the other hand, so follow along! This is the ViewSonic ViewPad 7x, again, and it's got 1GB of RAM and will be released in 8GB and 16GB versions. There's a rear-facing camera rated at 5 megapixels with an LED flash and capability to record at 720p and a 2 megapixel camera on the front for video chat and tiny photos and all that.
[vms 4d5b41a893adc1a9dd5d]
On the sides of the device you've got micro-HDMI out capable of 1080p video playback, micro USB, stereo speakers, and a microSD card slot upgradable to 32GB should you desire to do so. This device will be offered as a Wi-fi only device for starters, but down the line there will be a 3G HSPA+ model as well. The first model will be costing around 349 Euros, this translating to $499 USD. This price will certainly pose a challenge as similar 7-inch tablets are already out and are coming out in the near future with very competitive pricing at similar specs.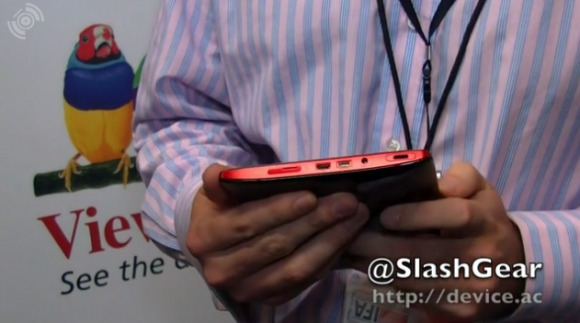 This device comes with the rather impressive Viewscene 3D user interface, a sort of 2D/3D situation that's not unlike what we've seen in the past with the third-party homescreen replacement app SPB Shell 3D. So close that it's actually developed by the same folks – what do you know? Good choice ViewSonic.
This device's first iteration is set to be released in late September.