ViewSonic ViewPad 10Pro packs BlueStacks Android app virtualization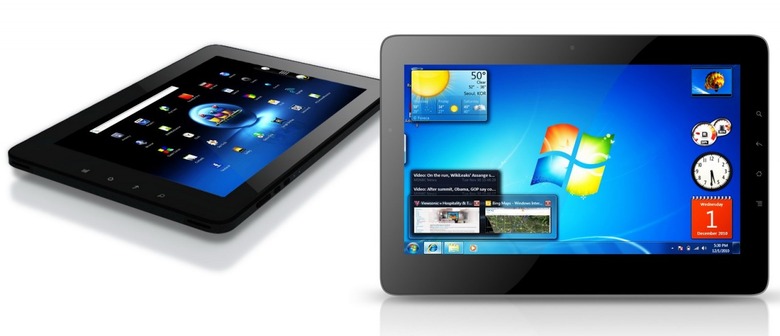 All of a sudden, ViewSonic's new ViewPad 10Pro tablet is looking a lot more interesting. Although billed as a dual-OS slate, which led us to believe it would switch between Windows 7 and Android in the same way as the older ViewPad 10, in fact the 10Pro uses BlueStacks, the clever Parallels-but-for-Android-apps-on-Windows software we first mentioned back in April. Rather than demanding that you switch wholesale between Microsoft's OS and Google's, you'll be able to use Android apps alongside Windows software.
That's because BlueStacks wraps up regular Android apps and allows them to run in a virtualized Froyo build within Windows. Users can multitask between software for either platform, and BlueStacks allows Android apps to take advantage of the hardware connectivity and other functionality present on the Windows device.
No Android Market support, but we weren't expecting that on the 10Pro anyway; instead you can always use one of the third-party app stores, like Amazon's. ViewSonic hasn't confirmed a release date for the ViewPad 10Pro, but BlueStacks says it'll hit retail "soon" and has previously tipped a Q3 launch for products using the system.
[Thanks Toby!]