BlueStacks tips Q3 for Android apps on Windows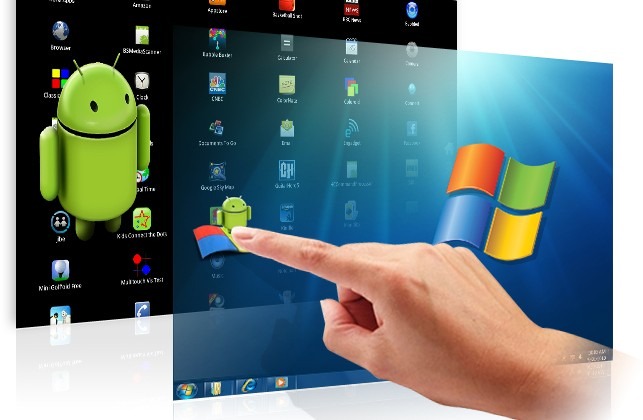 BlueStacks – the software which allows Android apps to run on x86-based Windows PCs, and which we first told you about back in April – has grabbed some funding and announced a release schedule, with the first launch expected in Q3 2011. It's also grabbed the attention of AMD, who will be supporting BlueStacks with their APU processors.
The company has found itself $7.6m in financing – full details of investors in the press release below – and is pushing to see BlueStacks-enabled Android apps on Windows tablets and touchscreen all-in-one PCs. What remains to be seen is how Google reacts, and whether it will allow devices using BlueStacks to access the Android Market.
BlueStacks hasn't confirmed which companies it's working with, just that it has ongoing OEM discussions, but we wouldn't be surprised if the first batch are firms with feet in both Android phone/tablet and PC markets. More details here.
Press Release:
BlueStacks to Enable Android Applications to Run on Any x86-Based Windows Device

Led by former SVP and CTO of innovation for McAfee, company secures $7.6 million Series A financing to develop the only software to run Android applications on Windows, creating a multi-billion dollar opportunity for PC manufacturers

SAN FRANCISCO (Citrix Synergy, demo pod 1) – May 25, 2011 – BlueStacks emerged from stealth mode today to announce it has secured $7.6M in Series A financing from Ignition Ventures, Radar Partners, Helion Ventures, Redpoint Ventures and Andreessen Horowitz to further the development of its groundbreaking technology that will allow users to seamlessly run Android and Windows applications on their x86-based devices. The simultaneous use of Android applications on Windows combined with multi-touch enablement provides users with the opportunity to quickly access personal and work applications, while giving PC manufacturers the chance to take advantage of the growing consumer demand for Android-based mobile enterprise applications.

Founded in March 2008 with the goal of taking advantage of the fast-growing Android OS market and eliminating the need for users to carry two devices, BlueStacks will allow consumers to receive the benefits of both Android and Windows for the cost of a single PC. BlueStacks is led by CEO Rosen Sharma, a serial entrepreneur and most recently SVP and CTO of Innovation at McAfee. In addition to Sharma, Frank Artale of Ignition and Kevin Compton from Radar join the company's board of directors.

"Ignition sees a clear demand for what BlueStacks can deliver: a way to help businesses of all sizes and consumers leverage their device of choice for work and play," said Artale, managing director, Ignition Ventures. "The team has targeted a fundamental problem in a rapidly expanding market, and they have the business acumen and technological expertise to build a market-leading solution. I look forward to working with the team during what is sure to be an exciting time in the company."

BlueStacks will enable PC manufacturers to ride the momentum behind the Android ecosystem by enabling Android applications to be run on x86-based tablets, netbooks, notebooks or all-in-one (AIO) computers. With the new convertible form factors, BlueStacks completely eliminates the need to carry two devices. This in turn enables PC manufacturers to increase their margin on the devices and also benefit from the increase in the lifetime value of the customer because of all the application purchases and stickiness that comes from the user data and preferences.

"It's a compelling strategy for BlueStacks to enable all the popular Android apps on Windows devices. For consumers and businesses alike, this means getting the best of both worlds with the ability to run Android apps on a Windows device that offers all the advantages of familiarity, device interoperability and security," said Chris Cloran, corporate vice president and general manager of Client Computing Solutions, AMD (NYSE: AMD). "AMD is committed to collaborating with software innovators like BlueStacks who take advantage of our unique Accelerated Processing Unit (APU) technology to deliver seamless computing experiences across common industry platforms and based on industry standards."

Added Sharma, "Our vision is for an entirely new type of experience that supports the consumer interest in Android and also allows them to access some of the most valuable enterprise applications, enabling them to use their device of choice for work and play. We are currently working with a number of OEM and strategic partners and look forward to bringing our product to market in Q3 of this year."