Views for Google Photo Spheres expands usability with tagged maps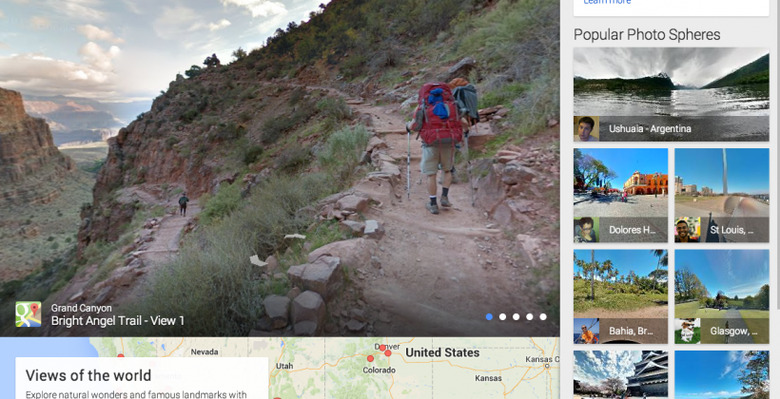 When Google first introduced Photo Spheres with Android 4.2 Jelly Bean and the Galaxy Nexus, it was already envisioned that there would one day be a way to share these creations both easily and effectively between Android users. These Photo Spheres began to appear in Google+, a fun and rather simple place to share photos. Then game Google Maps integration – suddenly Android users were shaping the way the world was seen through their own Street View-like presentations.
Finally there's "Views", Google's newest way to present Photo Spheres, connecting Google Maps and Google+ in a new arena, one made specifically for this Street View-tuned universe. This social network extension of sorts works with Google login, making it just as easy to enter and use as it is to access Gmail or Google+.
"Have you ever wanted to show people what a place looks like (think natural wonders, landmarks, or your business), but found regular photos just don't capture the feeling of being there? With Android 4.2 (Jelly Bean) you can use Photo Sphere in your camera app to create immersive 360-degree panoramic photographs and submit them to Google Maps for everyone to explore."
Unfortunately it would appear that past Photo Spheres are not retroactively included in this new interface – at least not for SlashGear Editor Chris Burns or other users we've spoken with. From here the Photo Sphere universe must expand.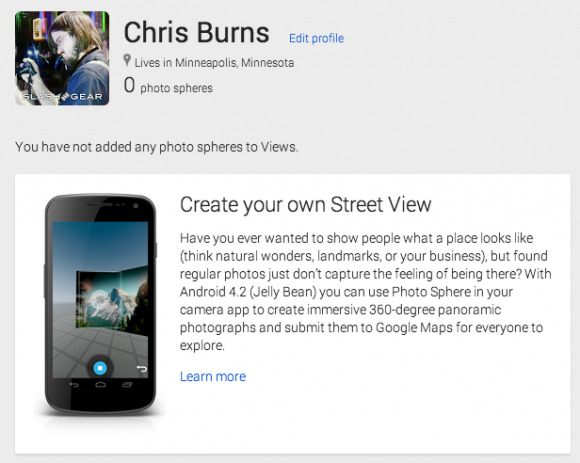 This system includes the Street View Gallery and it would appear that some Photo Sphere addicts have been at work filling up locations already – so it's not a total start from zero. Have a tap on the "Explore" button at the top of the main Views site to see a full map of special locations – most popular Street View collections, that is, interspersed with additions from the public – like you!
VIA: Google Lat Long Blog