Very first Lamborghini Miura SV restored in honor of 50th anniversary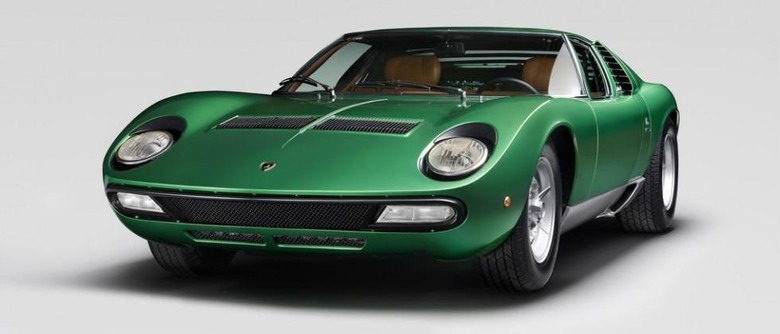 The Miura is one of Lamborghini's most iconic and beautiful models, and the Italian sports car maker has revealed that in celebration of the 50th anniversary of its 1966 debut, they completely restored the very first Miura SV (Super Veloce) that was shown to the public. On display at the Amelia Island Concours d'Elegance car event in Florida this weekend is the Miura SV that was revealed at the 1971 Geneva Motor Show.
The complete restoration was done by PoloStorico, Lamborghini's own team tasked with bringing classic models back to life. Lamborghini enthusiasts will recognize the Super Veloce name as the branding for the models that are the most powerful and tuned for performance. As the very first Miura SV, this vehicle features a mix of parts from the previous Miura S model as well as those that would be included on SV models down the road, making it a truly unique one-off.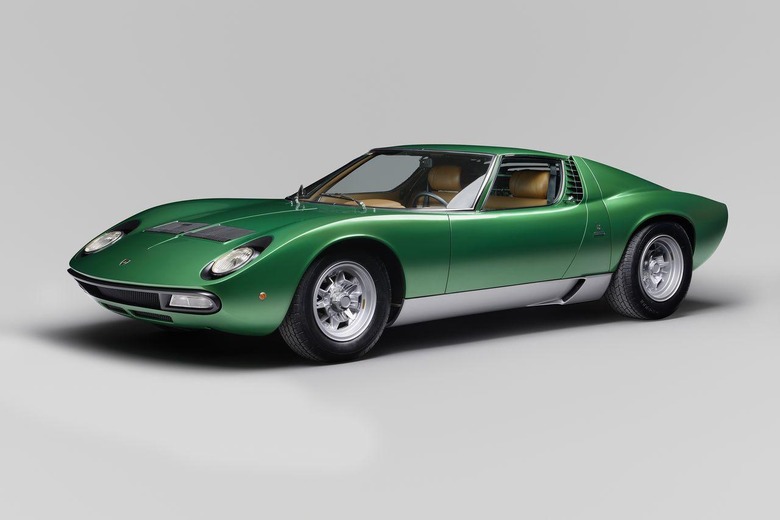 With chassis #4846, this historic Lamborghini has been returned to a near-original condition, with the metallic green Verde Metallizata paint and interior tan leather that it featured on the stage at Geneva in 1971, the same year the new Countach was shown. The process took a full year to complete, with PoloStorico inspecting each body panel, tearing down the engine and chassis, and comparing every component to original photos and archived documents.
Amelia Concours 2016: Porsche, BMW, and more
"This is the year in which the Lamborghini Miura celebrates its 50th anniversary," said Enrico Maffeo, the head of PoloStorico. "This car not only illustrates the iconic appeal of the Miura, widely acknowledged as the forerunner of modern super sports models, but is also a perfect example of the expertise available in Lamborghini PoloStorico in providing the most authentic Lamborghini restorations."
The Amelia Island Concours event is a show where collectors and car enthusiasts gather to see classic and limited edition models of some of the world's most historic (and expensive) vehicles. Lamborghini notes, however, that this Miura SV is still privately owned, with no plans for it to go on sale.
SOURCE Lamborghini