The curios & priceless classics of Amelia Concourse 2016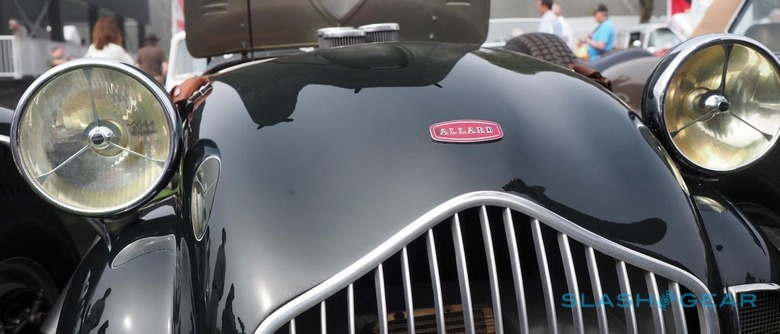 Lamborghinis, Ferraris, BMWs, and Fiats, with every slice of exotica in-between. Amelia Island Concourse d'Elegance might feature some of the rarest, most expensive autos in the world, but Cars & Coffee opens the weekend with a far broader slice of four-wheeled entertainment. You can never quite predict what will be rubbing shoulders with bonafide supercars.
For 2016, Cars & Coffee saw several hundred owners gather with their pride & joy at Amelia Island, Florida, spanning decades and with varying degrees of rarity. It's an opportunity for some of the more unusual cars out in private ownership to make public appearances, though the big automakers themselves usually raid their warehouses and museums for something interesting to bring along, too.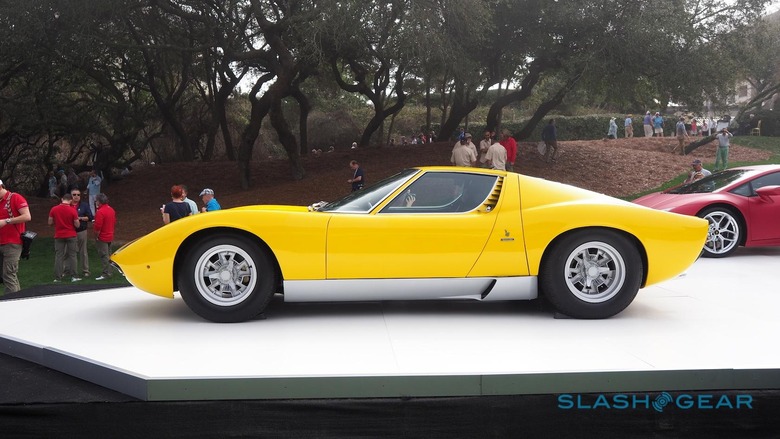 For Lamborghini, that meant a stunning yellow Miura flanked by – and, frankly, outclassing – the company's modern-day models. While Lambo's own Miura wasn't going anywhere on its pedestal, that didn't stop one private owner from taking his bright green car out on the road.
Meanwhile, Alfa Romeo had unearthed a 1933 8c 2900 B Spider, which had previously won the Stelvio hillclimb in 1938, not to mention the Mille Miglia of the same year. It may only have 220 HP, but it could still hit 152 mph courtesy of its 3-liter double-supercharged engine.
Bright red and exceedingly rare, Ferrari's Superleggera is an undisputed icon of classic racing. It's also astonishingly tiny, as is the capacity of its 2.0-liter engine, despite still being a V12.
You don't need to have a priceless Ferrari to get attention, mind. One of the biggest crowds was around an Abarth 500, Fiat's original tiny city car given a meaty makeover and confusing – along with entertaining – showgoers who might struggle to get inside.
No such problems with the 1934 SS1 Walmsley Roadster, precursor of the Jaguar, and – despite the classic looks – an astonishingly modern car in its construction. A one-off customization of the SS1, with a 6-cylinder side valve engine, it not only used aluminum body panels for much of its construction (a rarity at the time) but was one of only a few cars of its period to get features like adjustable shock absorbers, chrome wire wheels, and an Ekco CR75 car radio.
There are times when being an enthusiast pays dividends, and though many didn't recognize it, BMW brought out a near-unicorn for the show. The 2001 M3 GTR on display is one of just three production-series examples, part of BMW's ill-fated attempt to homologate its V8 2001 ALMS season race car. After ALMS changed its rules, the cars were mothballed, only to be made famous once again – albeit virtually – in Need for Speed: Most Wanted.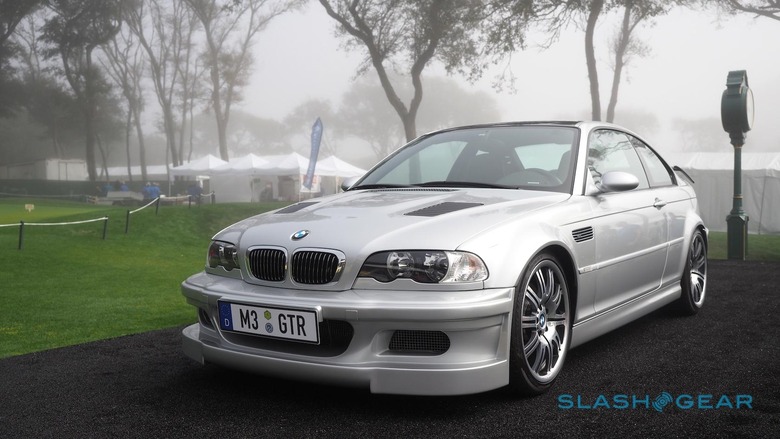 If you've got a deep enough wallet, you can walk away from Amelia Island with a new set of keys. Mercedes-Benz raided its own Classic Center for this 1956 300 Sc, built to display at the New York International Motor Show of the same year, and slapped a $695k price tag on the 3.0-liter, 175 HP beast. Only 98 were made, each with a top-speed of 112 mph from its inline-6 engine.
Some of the most interesting cars aren't quite what they first seem. The Delahaye USA Bugnaughty, for instance, looks at first glance to be a classic from the era of boat-tailed Bugatti and Auburn cars, but in fact it's a $300,000 modern-day reinterpretation of those cars. It may only be a 2-seater, but with its huge 127-inch wheelbase and Batmobile-esque styling, it was drawing quite the crowd.
That's only a fraction of the cars on show, and you can see more from Cars & Coffee at the 2016 Amelia Island Concours d'Elegance in the gallery below.
[gallerybanner p="431384"]