This latest Singer reimagined Porsche 911 is Amelia automotive art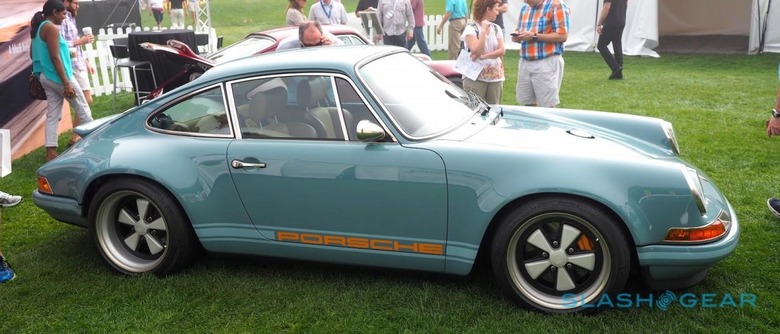 Singer Vehicle Design may not be a household name, but ardent fans of classic Porsche cars know exactly who the Southern California restorer is. Specialists in taking classic 911 cars and not only restoring them but "reimagining" them as unique 21st century classics, Singer started out in 2008 and now has more than 40 cars under its metaphorical belt.
One of the latest to be completed is "The Florida Car", the first to wear Hemingway Blue paint, and making its public debut at the Amelia Island Concours d'Elegance this weekend. A 1990 911, it's been restored with carbon fiber, woven suede leather, and a bagful of modern components, while still keeping the distinctive look of a classic Porsche.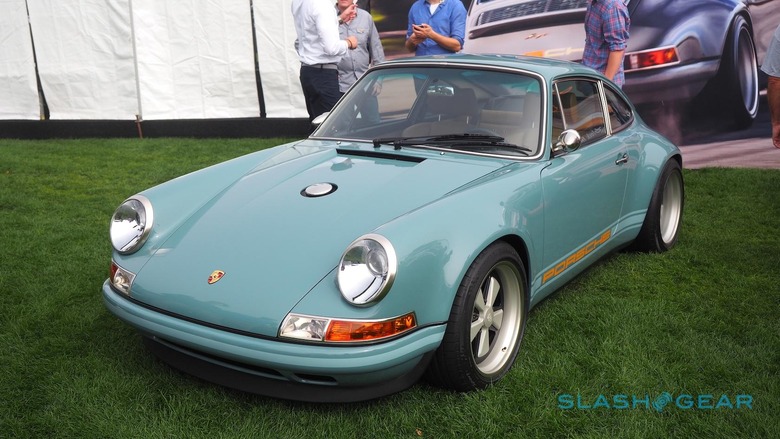 The name is a nod to the car's eventual destination, as is the name of the distinctive blue it wears. Although it may look close to an unmodified classic, when you get up close the differences rack up quickly.
In fact, as one 911 owner told me in comparison to his car of similar vintage, "it's only really when you have one that you see all the differences that have gone into it."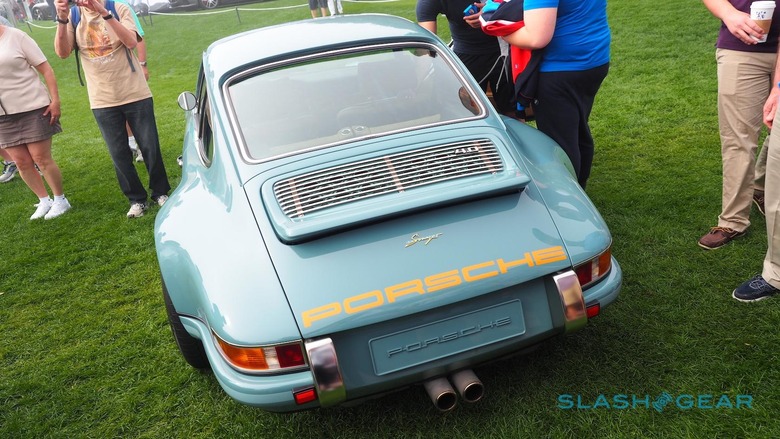 So, the body panels are now carbon fiber, while the 4.0 liter engine – in its quilted leather-lined compartment at the rear – and six-speed transmission get Ohlins suspension and Brembo brakes to play with. In fact, Singer uses the same braking system, including the hydraulics, as in Porsche's 993 Twin Turbo, with 4-piston calipers and sizable, drilled rotors.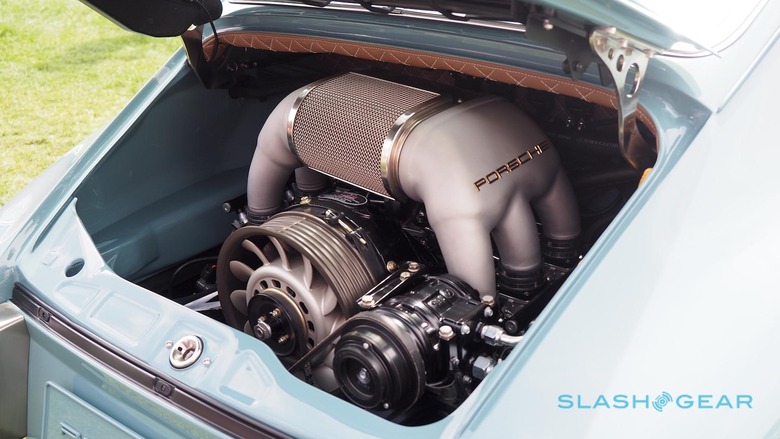 The powertrain itself isn't kept from the original donor car, only residing in the case from the 964, and is instead developed for Singer by Ed Pink Racing Engines. Based on a 3.8L Cosworth engine, it's good for 390 horsepower and around 315 lb-ft. of torque, which Singer claims is good for 0-60 mph in 3.3 seconds.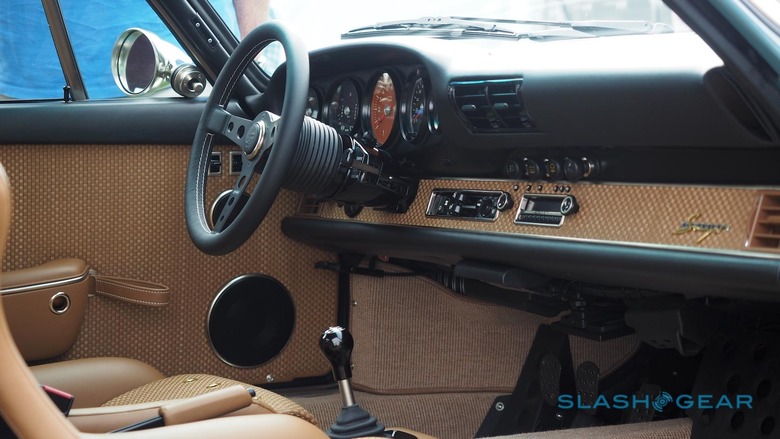 As for the gearbox, that's a Getrag G50/LSD unit with close ratios for sports use.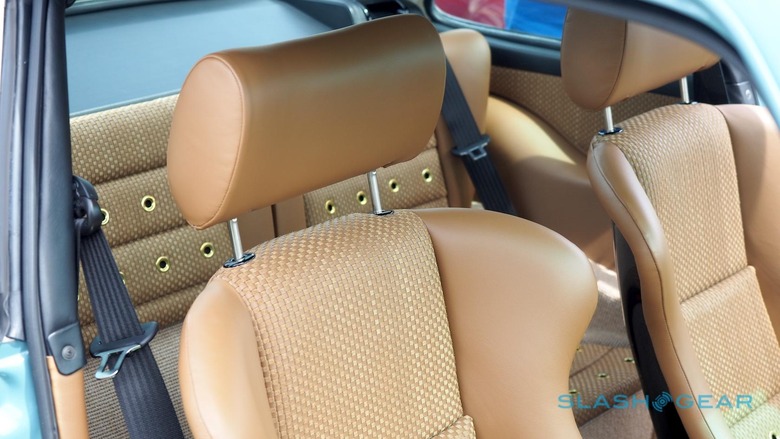 Climb inside, and the classic dashboard has been lightened with a strip of suede leather weave, matching the sand beige track seats. The latter are another of Singer's "reimaginings", intended to hark back to low-backed Recaro sports seats from the 60s and 70s.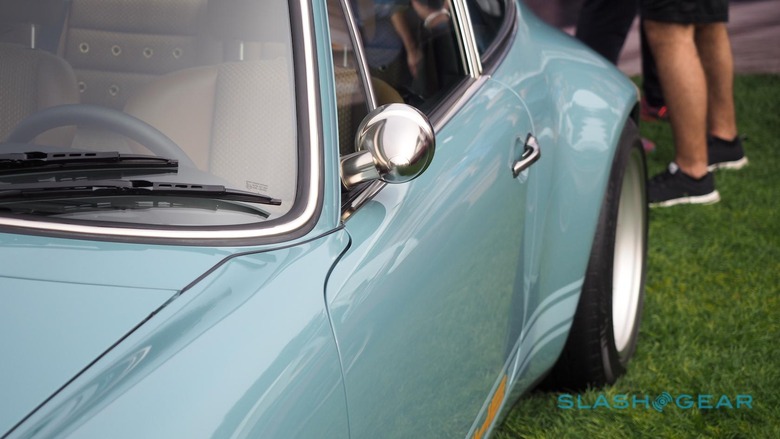 All in all, it's an astonishing homage to the original 911: clearly a Porsche, but also very much a distinctive car in its own right.
If you want one of your own, Singer's wait list means new jobs won't start until around November this year, and you can expect a restoration to take roughly a year in all. Figure on spending upwards of $190,000 in the process.
[gallerybanner p="431296"]