Verizon WP7 apps appear in Marketplace; launch imminent?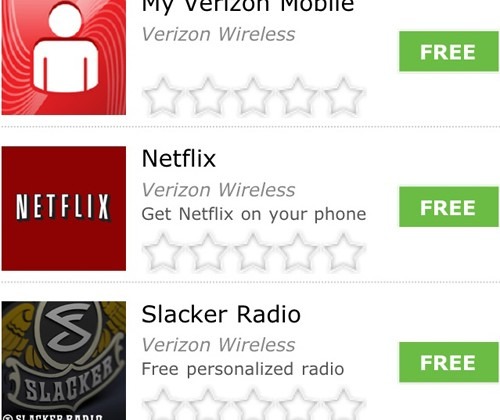 Verizon's Windows Phone 7 launch is not so much a case of "if" but "when", and judging by some fresh additions to the Windows Phone Marketplace we're guessing that "when" will be pretty soon in January 2011. BGR spotted several Verizon Wireless branded titles for WP7 devices showing up in the Marketplace recently, suggesting that the handsets' launch is imminent.
Last we heard, insiders were tipping January 2011 for Verizon – and Sprint – to begin offering devices running Microsoft's new smartphone OS, but neither carrier has made anything official. Microsoft announced yesterday that they had sold 1.5m WP7 devices to carriers and retailers, though the general consensus is that it will take CDMA availability before significant market penetration takes place.