Verizon starts LG G4 pre-order 28th May, G Pad X8.3 in tow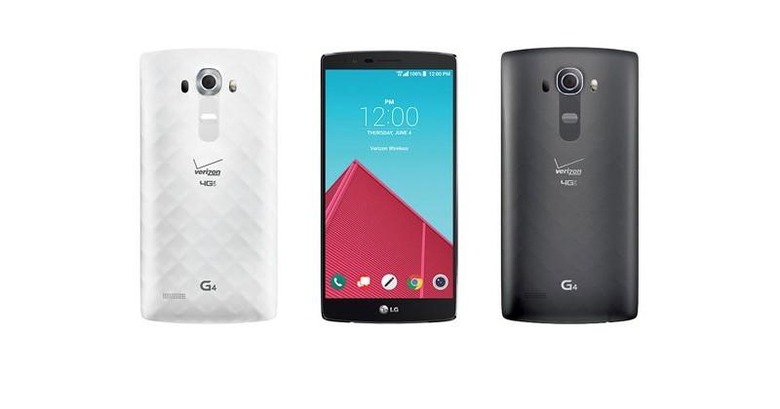 The ball has started rolling for the LG G4's launch in the US, and, unsurprisingly, Verizon Wireless is one of the first on the scene. The carrier has just announced that starting May 28, with a shipping schedule that starts before June 4, when the smartphone will land in Verizon stores. Available from its newly revamped Edge program, Verizon is also throwing in some discount deals when you buy an LG G4, including an LG Watch Urbane or an LG G Pad X8.3, which also launches on May 28.
You're probably filled to the brim with info about LG's latest flagship, so let's cut to the chase and bring some notable highlights forward instead. LG, of course, wants to emphasize the genuine, not faux, leather rear covers, which can be swapped with plastic ones if desired. But the real attention grabber isn't exactly one that can be immediately seen. It's 16MP F/1.8 rear camera, and even the 8MP front shooter, definitely holds some appeal to mobile photographers. Equally interesting is the choice of a Snapdragon 808 instead of Qualcomm's nominal but much maligned standard bearer. And, unlike its biggest rival, the LG G4 still manages to sport a removable battery and a microSD card slot.
Want to know more? Be sure to check out our LG G4 Review.
The LG G Pad X8.3 pretty much looks like a boosted version of 2013's G Pad 8.3. It now touts a 1.5 GHz octa-core processor but still boasts of an 8.3-inch Full HD screen, which we'll presume to be the same 1920x1200 resolution. Storage is a measly 16 GB, and, to make matters worse, Verizon notes that only 9 GB is actually usable. That said, there's a microSD card to take care of that. Dual Window makes the handy tablet a productivity tool and LG's suite of software that tie up its tablets and smartphones together make it an interesting partner for the LG G4, which is probably why Verizon has timed this deal.
The LG G4 itself will go for $22.91 a month for 24 months on Verizon Edge, with a full retail price of $549.99. Although LG does boast of its leather skin, Verizon's exclusive cover is actually the Ceramic White with 3D patterns, though Metallic Gray and Genuine Leather Black are also available. For a limited time, G4 buyers can also get a G Pad X8.3 for $49.99, which is normally $129.99 with a 2 year contract. Alone, the G Pad X8.3 will cost $12.49 a month for 24 months, also on Edge, with a full price of $299.99. Other time-limited promos include discounts for an older G Pad 10.1 (for $99.99, normally $149.99) or an LG Watch Urbane for $299.99. There is also a promo that will let new buyers get a 32 GB microSD card, an extra battery, and a charging cradle.
SOURCE: Verizon