Verizon Samsung Galaxy Note 10.1 2014 Edition available today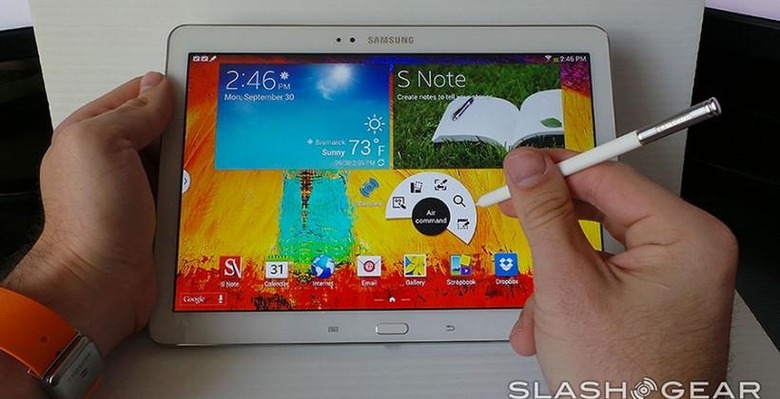 Today the Samsung Galaxy Note 10.1 2014 Edition has been made available to the likes of Verizon's 4G LTE network. This device will be essentially identical to the non-Verizon edition, save a number of carrier-specific apps and the ability to connect to Verizon's 4G LTE network. We had our hands on this device recently in wi-fi-only for our Samsung Galaxy Note 10.1 2014 Edition Review back in October.
This device works with a 10.1-inch 2560 x 1600 pixel Super Clear LCD panel, this ringing in at 229 pixels per inch (PPI). Around the back you've got a textured faux-stitching around the edges of the tablet, the same as the Samsung Galaxy Note 3. The back also works with an 8-megapixel camera with a single LED flash while the front works with a 2-megapixel camera for video chat and selfies galore.
Above you'll see a hands-on video with the Samsung Galaxy Note 10.1 2014 Edition in its wi-fi form. This device – again – will be ever-so-slightly different in its Verizon edition, coming with apps that connect you to personalized data tracking and Verizon-pushed services.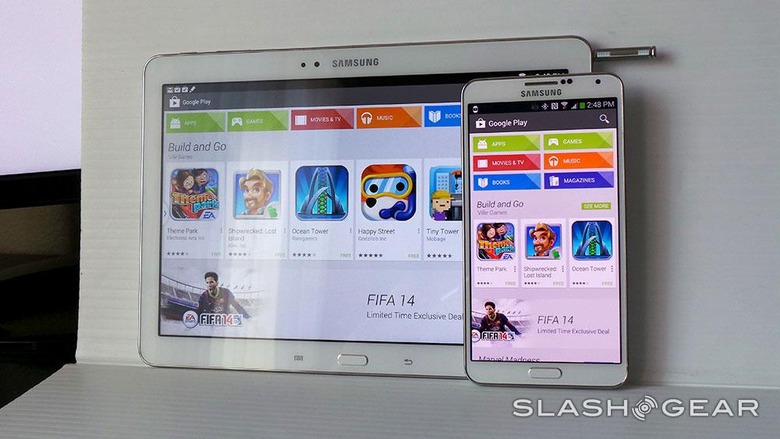 This machine runs Android 4.4 KitKat with Samsung's own user interface over the top, this allowing users to access such features as the split-screen viewing of two apps at once. While this feature doesn't work for all apps, key apps are included – a web browser and YouTube, for example.
Verizon will be pushing this device for $699.99 USD right out of the box, while users will be able to purchase the device for $599.99 attached to a 2-year data contract. Users with a "MORE Everything" plan will be able to add this tablet to their set of devices for an additional $10 per month.