Verizon Samsung Galaxy Camera 4G LTE made official in Cobalt Black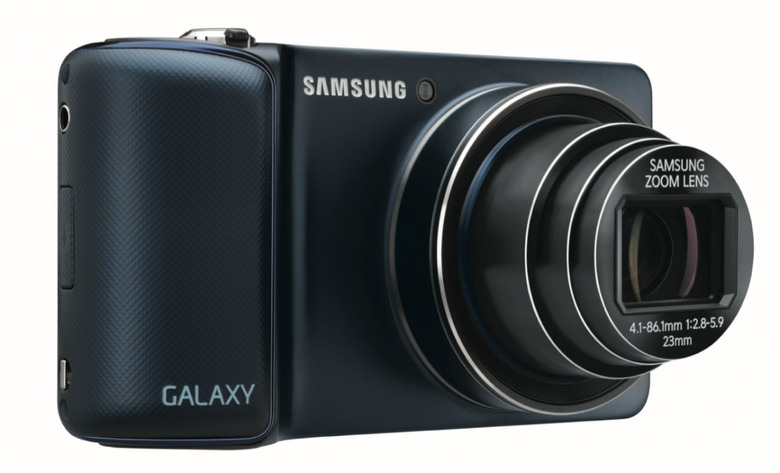 This week the folks at Verizon have revealed the Samsung Galaxy Camera 4G LTE, the first version of the device to be released with full 4G LTE connectivity. This device has been revealed internationally and specifically released on AT&T with their HSPA+ 4G network, and is here coming in both white (already out in such a color) and the Verizon specific Cobalt Black on December 13th. This device will have largely the same specifications as we've already shown in the
full Samsung Galaxy Camera review
we've got up already but will very likely be working with some Verizon-specific apps.
The Samsung Galaxy Camera will be coming to Verizon with Android 4.1 Jelly Bean and will have software that closely relates to the rest of the top-tier Samsung family. This software allows instant sharing between the Samsung Galaxy S III and Samsung Galaxy Note II and of course uploads you media to the web with immense speed with Verizon's 4G LTE network for mobile data. This device is first and foremost a camera, then an Android device, combining the two for one great hybrid device in its own class.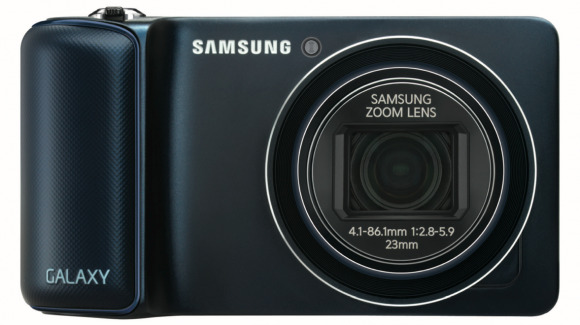 The back of this camera is a massive 4.8-inch display with HD Super Clear LCD touch screen technology and comes packed with a selection of photography-specific apps such as Instagram (and likely Color, too). You'll be able to work with this machines lovely 16-megapixel lens, 21x optical zoom, and optical image stabilization for next-level quality in your images and video.
The Samsung Galaxy Camera from Verizon will be released for $549.99 USD and will be available in both white and Cobalt Black. You'll be able to add the Samsung Galaxy Camera to your Verizon "Share Everything" account for the promotional price of $5 a month – hot stuff! Have a peek at the brief history of the Samsung Galaxy Camera below and get pumped up for the speedy version!
[
Verizon]