Verizon Pixel 2 deal cuts $300 from Android flagship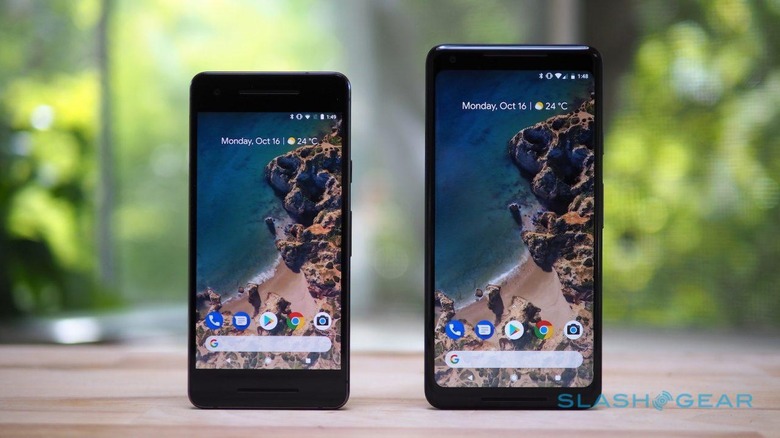 Want a Google Pixel 2 but couldn't quite stomach the new Android flagship's price tag? Happily, Verizon might have the deal you've been waiting for – particularly if you don't have a device you want to trade-in first. Still, you'll need to act fast.
The carrier is running a short promotion whereby buyers can get $300 off a Pixel 2 or Pixel 2 XL. No trade-in is required, but you do need to sign up to Verizon's device payment scheme.
Although that counts out anybody who wants to just buy the Pixel 2 or Pixel 2 XL outright and not face monthly payments, it's worth noting that there's no real financial penalty to doing it this way. Verizon's device payment scheme lasts for 24 months, and is 0-percent APR. In other words, you're basically paying the same by the end of two years as you would if you'd bought on day.
Verizon says the $300 discount will be applied over the length of the two year plan. The promo ends when the balance is paid off, or if the line is terminated or transferred. A device up to $949.99 will be eligible.
It's an impressive deal on what's still a very new phone. Google's Pixel 2 and Pixel 2 XL were hotly-anticipated by Android fans, and even though their arrival hasn't been exactly smooth sailing, the reception of both handsets was broadly positive. That's despite complaints about screen color saturation – which Google has attempted to address with firmware updates – among other niggles.
MORE Pixel 2 Review
The Pixel 2 has a 5-inch AMOLED display, while the Pixel 2 XL get a 6-inch panel. Both have the same camera, using Google's smart photography algorithms for things like portrait mode fake bokeh even though there's only a single lens. They're also water-resistant, though they don't have wireless charging.
If you're interested in taking Verizon up on its offer, you'll need to act fast however. The Pixel 2 and Pixel 2 XL promotion starts from today in stores, and from Sunday online. However, the carrier tells us that it's a limited-time offer, though won't say when, exactly, it will end.