Verizon Nexus 7 LTE Expected "Shortly" As 4G Testing Wraps Up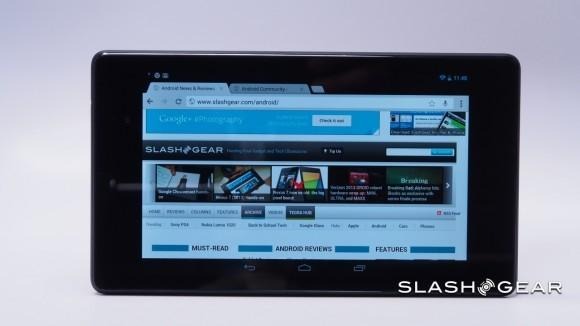 Verizon expects the Nexus 7 LTE to be 4G certified "shortly" after addressing complaints that Google's Android tablet could not be activated on its network. The carrier blames extensive wireless testing for the delay, claiming to have begun examining the slate back in August. Meanwhile, rival carriers AT&T and T-Mobile USA already support the Nexus 7's LTE connection.
"The Google Nexus 7 is not yet a Verizon 4G LTE certified device, though it entered our process in August and we expect it will be certified shortly" Verizon said today. "Once the device is certified, we will work with Google to enable the device to be activated on our 4G LTE network."
According to Verizon, the certification "generally takes between four and six weeks"; the company claims it has the "most rigorous testing protocols of any carrier" and that Google or ASUS themselves will have selected the approved third-party lab of its choice to carry out the process.
Confusion about the Nexus 7 LTE began earlier this week, when the 4G version of the tablet disappeared from the Play store. Verizon customer support prompted no small amount of fury when it suggested that "not all LTE tablets are created equal" and that "it's not part of our line up & can't be activated."
Shortly after, a single T-Mobile version appeared, followed by an AT&T variant. Both are priced at $349 for the 32GB model, an $80 premium over the WiFi-only Nexus 7 we reviewed back in July.
If Verizon's 4-6 week average holds true, we could see the carrier's Nexus 7 LTE approved in the next few days, though it's unclear when in August the slate entered certification testing.