There's little doubt now that Motorola was being smart with their announcements just weeks ago on the release of the Moto G. This machine was supposed – or Motorola suggested – to be released in January in the United States, but it's appeared off-contract through the company itself weeks early. Now the device's unique Verizon version with CDMA radio connectivity is ready for Best Buy just as soon as each location puts it on shelves.
While we saw an early look at the packaging earlier this week thanks to Best Buy Mobile employee Josue Joseph from the Moto G Google+ community, the exact details were not known at that time. It's since become apparent that the "hard street date" for the machine was supposed to be the 6th, but that Best Buy has been allowed to put Moto G out for sale as early as they get them delivered.
A Best Buy Mobile employee at the location we visited today in Bismark, North Dakota, confirmed that they'd be able to place the handset on the rack as soon as they had it in-hand. It would appear that shipments are rolling out across the USA over the next few days.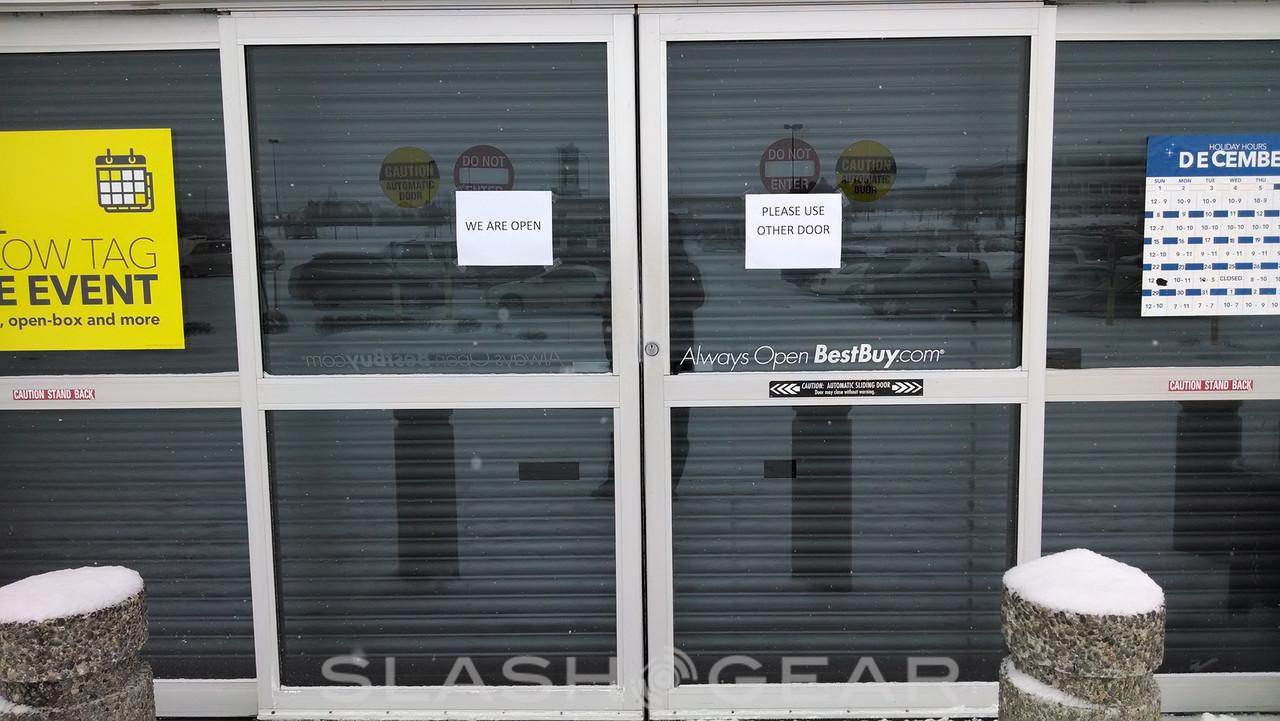 For those of you looking to grab this device to replace your current off-contract Verizon device may want to do a double-take. While you'll find a $99.99 USD price on this machine on the shelf, you'll be paying more in the short run unless you don't plan on working with mobile data. Required with purchase is a prepaid account sign-up not available to customers already working with a different device.
The full SlashGear Moto G Review should give you a full in-depth look at the ins and outs of this device enough to allow you to make a decision about ownership. We've tested every element and have found the Moto G to be a more than capable device, with the price being surprisingly low for the abilities delivered. Even as a wi-fi only handset, it's difficult to think that this device isn't worth the cash.