Verizon MiFi 2200 Personal Mobile EVDO Hotspot Leaks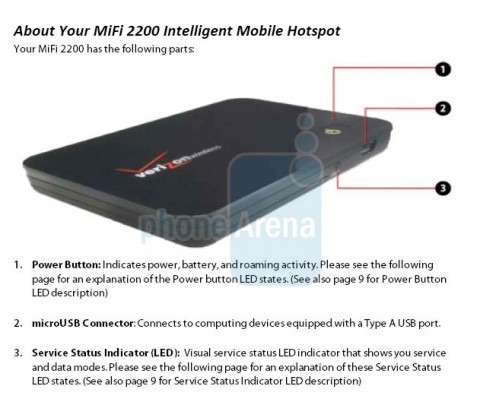 Verizon are preparing to launch a personal mobile hotspot, in the shape of the MiFi 2200.  Basically an EVDO modem integrated with a WiFi router and battery for standalone use, the MiFi 2200 allows multiple computers to share a single Verizon CDMA connection.
In the case of the MiFi 2200 users will be able to connect either via WiFi or microUSB.  No confirmation on EVDO Rev.A support – though on a dedicated data product Verizon would be crazy not to – nor what data cap the carrier will be implementing.
We caught up with the European GSM version of the MiFi device back at Mobile World Congress.  More info here; we're likely to see an official Verizon announcement regarding the MiFi 2200 at CTIA this week.
[via PHONE Magazine]