Verizon iPhone 4 Event Q and A [Why no LTE?]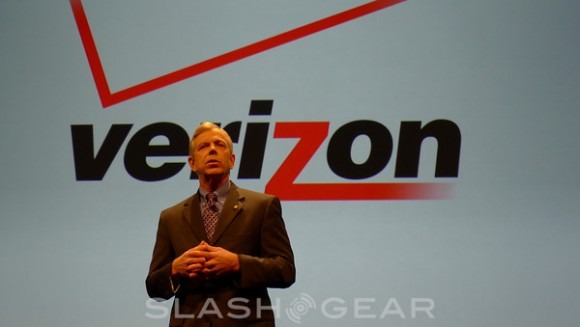 The first question the folks at the Verizon event were asked was of course: Why no LTE? The answer – change in design. Tim's* answer is that the first gen LTE chips forced some design compromises that Apple refused to make. [This is similar to Sony Ericsson not wanting to put HSPA+ in the ARC due to design changes.] They note that this project was more about timing and waiting for LTE integration in the iPhone would have delayed it. Our Verizon rep here says that this is the right time for Verizon customers. They note that this is non-exclusive CDMA – and note – the iPhone doesn't appear to say Verizon in the status bar.
Q. CDMA – is is it exclusive to Verison?
A. No, it's a multi-year non-exclusive agreement.
[Does this mean we could have a SPRINT iPhone 4?]
Q. Anything new about the antenna design?

A. It's been optimized for CDMA and we're confident it will be
Q. What happens when you're using data and you get a call?

A. It's just like all other CDMA devices
[this means no multitasking voice + data at the same time]
Q. Any extra charges for tethering?
A. Not discussing price – the personal hotspot is the only new feature.
Q. When will there be an LTE iPhone?
A. We're not commenting on unannounced products
A. This is a strong offer, drawing customers in to our network, and we'll elaborate on that in the future
Check out the rest of our Verizon event coverage by hitting up the other posts:
Verizon iPhone 4 vs AT&T iPhone 4Verizon iPhone 4 Event Q and A [Why no LTE?]Verizon iPhone 4 hands-onVerizon iPhone 4 Prices and Specs Listed [NOT LTE!]Verizon iPhone 4 AnnouncedVerizon iPhone 4 moved buttons means AT&T bumpers won't fitSprint iPhone 4 Now Possible?Verizon iPhone 4: What Does it Mean for Android?