Verizon HTC Trophy caught in wild: First Windows Phone for Big Red?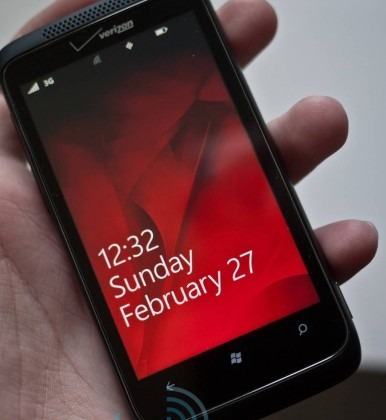 Verizon hasn't officially announced what its first Windows Phone 7 device will be, nor when it might arrive, but if you were hoping for a brand spanking new smartphone running the Microsoft OS then you'll be sorely disappointed. A shot of a Verizon-branded HTC 7 Trophy has leaked to Engadget, seemingly confirming earlier rumors that the entry-level smartphone would be headed to the CDMA carrier.
That makes some degree of sense considering that, in Europe, the Trophy is a carrier-exclusive with Vodafone, the part-owner of Verizon Wireless in the US. The smartphone was part of HTC's original Windows Phone line-up back in October 2010.
Back when we reviewed the Trophy – in its GSM form – we found it to be a solid handset with, thanks to Microsoft's stringent minimum specifications, little to differentiate more expensive models from what HTC told us was the cheapest device in its Windows Phone range. Still, we can't help but think that we'd rather have the HTC 7 Pro, freshly announced on Sprint last week as the HTC Arrive.