Verizon HTC Rhyme Official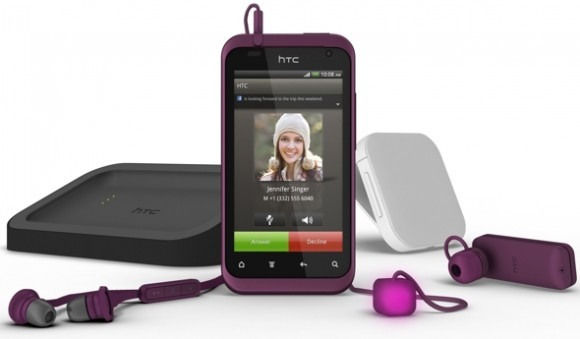 The HTC Rhyme has been officially unveiled, Verizon's latest Android smartphone, headed to the CDMA carrier on September 22. A midrange device with a somewhat more feminine twist than we've seen from recent Verizon DROID phones, the Rhyme's real draw is not so much the phone itself – a relatively mundane 1GHz single-core handset with a 5-megapixel camera, finished in a metallic plum – but the accessories, including a light-up "charm" that glows to notify owners of incoming calls and messages.
There's also a "sports armband" and a matching plum-colored Bluetooth headset. The Rhyme apparently comes with a plum wired stereo headset as standard, and there's a desktop dock as well. All standard "lifestyle phone" stuff, and we can't see many being persuaded by the glowing cube to be frank. It's also somewhat odd that, despite the music-themed name, there's no Beats Audio support.
HTC Rhyme hands-on
[vms db07e7089f9b269c31f2]
The Rhyme itself has a WVGA display, HSDPA and WiFi, along with Bluetooth and GPS. OS is Android 2.3 Gingerbread, with HTC Sense 3.5 and HTC Watch streaming video support. There's a front-facing camera and an LED flash for the rear camera. If all that sounds familiar, it's because it's broadly in line with the HTC Incredible only with a more mediocre camera.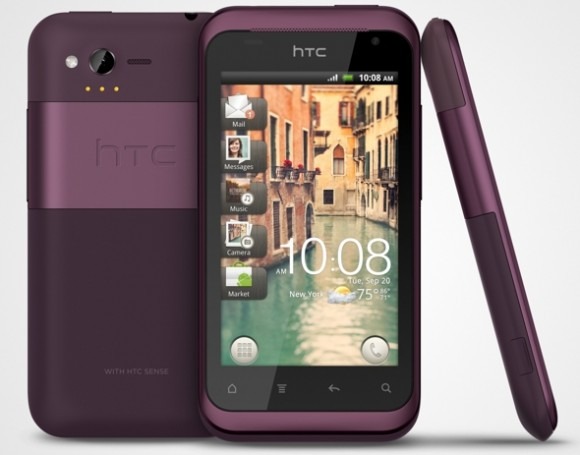 Verizon
hasn't confirmed pricing at this stage,
but – despite the range of accessories – the carrier will have to make this all very cheap if it wants to convince anybody. Year-old specs don't really convince, even with a flashy paint-job. We're guessing this is what HTC has to show us at this morning's press event in NYC, so expect hands-on later today.
Update: The HTC Rhyme will go on sale September 22 in the US, priced at $199 with a new, two-year agreement and all the accessories. It'll arrive in European form in silver come October.