Verizon HTC Rhyme Goes On Sale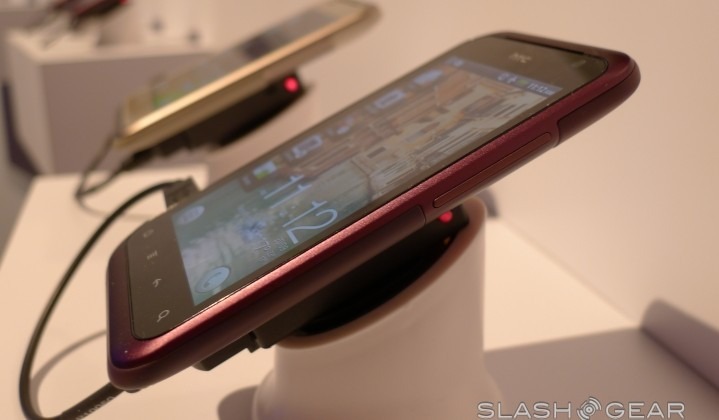 Verizon has begun selling the Rhyme, the Android smartphone that's manufacturer HTC insists is definitely not obsessed with ladies. Announced earlier this month, the Rhyme has a 3.7-inch WVGA display, a mere 1GHz single-core processor and a 5-megapixel camera, but is bundled with a healthy range of accessories: a docking station with integrated Bluetooth speakers, a "charm" dongle that lights up to show you when you have a new call or message, and a set of tangle-free headphones.
There's also a choice of a matching Bluetooth headset and a matching Bluetooth in-car speakerphone, though you'll have to pay extra for each and Verizon is yet to add them to its site. Altogether, it's hoped that the accessories will offset any performance shortfall related disappointment from the Android 2.3.5 handset; well, that and the compelling plum-purple color scheme.
Verizon is offering the smartphone at $199.99 with a new, two-year agreement including mandatory voice and data packages. More on the Verizon HTC Rhyme in our hands-on coverage.
[vms db07e7089f9b269c31f2]