Verizon HTC One Release Date Set For September 5th [UPDATE: August 22nd!]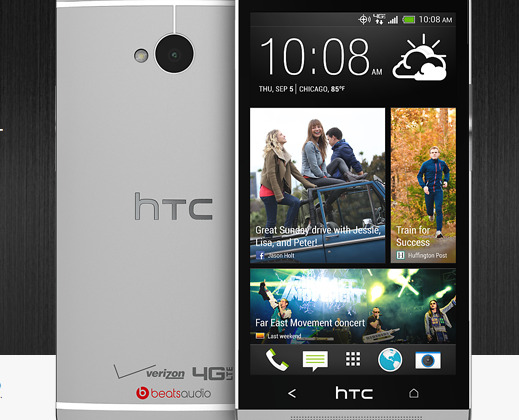 The Verizon HTC One has been tipped and tipped again – confirmed, suggested for release, then moved again – now the company has released an official teaser with September 5th attached. This release of the 4G LTE Verizon edition of the HTC hero phone has been long awaited – ever since it was first understood that, after a possible dismissal of the device due to their carrying of the DROID DNA, Verizon was rumored to have seen the positive reviews in the media of this device, letting HTC know right then and there that they'd want to work with the machine before the end of the year.
UPDATE: Verizon now confirms that the HTC One will be appearing for sale on the 22nd of August – how's that for a final drop?
Now we're to understand that the 5th of September will indeed be the date of release for the Verizon HTC One. This is the 3rd (or is it the 4th?) suggestion of a release date to have appeared in the wild, but the first to come straight from Verizon.
You'll see the date plainly in the upper left-hand corner of the smartphone image above, this image provided by Verizon today. It's likely the device will be up for pre-order at that time, while the possibility of in-store availability of this machine still looms. You'll also find the smartphone to be slightly modified from its original form.
While we've not confirmed through Verizon the apps that'll be placed on the HTC One for carrier release, the one place the company has successfully planted its logo is just above the Beats Audio mark on the back of the device.
Surprising? Or happily placed due to the lack of space up front?
Now we've only to hear from the public on how they'll be receiving the machine now that it's been out on the market with carriers like AT&T for several months. Will you be amongst those aiming for this smartphone come the 5th of next month?