Verizon HTC One Max Hits Shelves (But Is It Too Expensive?)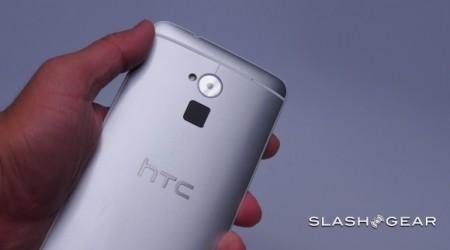 HTC's One max phablet has landed at Verizon, with the 5.9-inch Android smartphone finally going on sale in the US. The oversized handset, which has a Full HD display and a biometric fingerprint scanner on the back for easier security, is priced at a not-inconsiderable $299.99 with a new two year agreement.
That's an expensive proposition, especially when you consider that you're not getting a stylus as you do on Samsung's Galaxy S 3. In contrast, Nokia's Lumia 1520 – which we reviewed earlier today – is just $99.99 from AT&T.
As we discovered in our review of the One max, it's certainly a fast smartphone. HTC actually stuck with Qualcomm's Snapdragon 600 chipset, rather than the newer Snapdragon 800 in the Lumia 1520, though the One max proved capable of keeping up with the latest Android games.
There's also HTC's UltraPixel camera and a removable rear cover, though still a fixed battery; taking off the back only gives access to the SIM slot and a microSD slot. We managed two days of average use from a full charge, nonetheless.
If that takes your fancy, the Verizon HTC One max is on sale now. As well as the $299.99 price with agreement, it's available off-contract for $599.99 with month-to-month service.