Verizon HTC Imagio Gets Pre-Launch Video Preview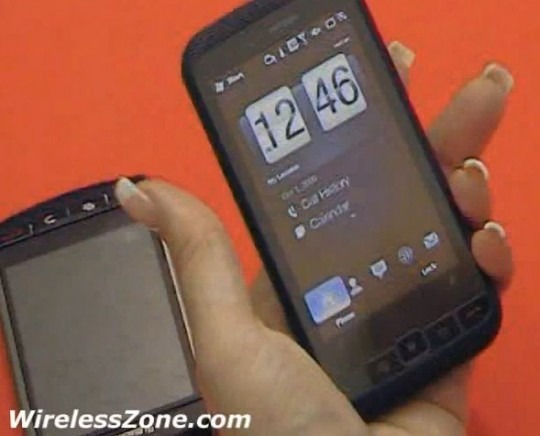 Your opinion on Windows Mobile 6.5 may vary, but we're of the opinion that more smartphone choice is better than less choice and so are quite looking forward to playing with Verizon's next Windows Phone, the HTC Imagio.  WirelessZone have got there first, however, and have delivered an 8 minute preview video on the 3.6-inch WVGA touchscreen device.
Video hands-on after the cut
What's always tricky to tell in press shots is just how big or small a device is, so it's good to see some comparison factors brought into their video.  Suffice to say, the Imagio isn't a small phone, which leads us to wonder just how big our pockets might need to be to accomodate the HTC HD2 (which has an even bigger 4.3-inch display).
If you're still tempted after watching the video, the Verizon Imagio will go on sale via the carrier's website from October 6th – the launch of Windows Mobile 6.5, incidentally – priced at $199.99 after the usual rebates and assuming a new contract.
[via phoneArena]