Verizon Galaxy Nexus pre-orders open tomorrow, no proof necessary

There's a few claims being written up today on the Galaxy Nexus as it'll be dropping on Verizon, each of them pointing in the direction of a pre-order date starting tomorrow, the 29th of November, 2011. What we're hearing is that there's this fellow by the name of Mike Peak who has been the only person in the world who's been able to contact Verizon and get a solid date out of them as far as when the magical Ice Cream Sandwich device will be available for purchase complete with LTE connectivity. The date is tomorrow, says the supposed Verizon customer assistant on the other end of the phone, and the event is a start for pre-release orders.
The date lines up with the leaked Best Buy ad we saw a few days ago (sort of) and makes one whole heck of a lot of sense when you consider how long this release has been in the works, likely further back than the announcement of the Samsung Galaxy S II. Verizon, if you'll remember, likely passed on the Galaxy S II release for an exclusive hold on the Galaxy Nexus, Google's hero device for Android 4.0 Ice Cream Sandwich. Now we've got the Galaxy Nexus out internationally while we wait for the Verizon release, and with the rest of the DROID line ramping up for the holidays, Verizon had/has a decision to make – and their choice is clear.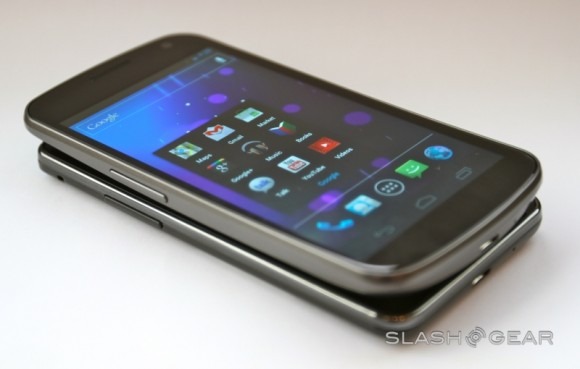 What would you do if your best DROID yet, the DROID RAZR, was just released, but you had another hero phone waiting in the wings right around Thanksgiving weekend? Verizon likely had a meeting in which they decided that the USA would purchase the Galaxy Nexus (or the Nexus Prime, as it may well be called for this release), no matter when it was released. Within reason, of course, and now that the volume bug is squashed and the biggest extended weekend in shopping is nearly over, the time is ripe.
You can head to the source for the full quote from the third-hand quote from a maddened Verizon customer if you like, but you already know what the future holds. Stick around Verizon's home-page at midnight for your opportunity to click. Also check out our reviews of the Galaxy Nexus and Ice Cream Sandwich to see what you'll be getting very soon.
[via Computerworld]