Verizon Galaxy Nexus gets teardown treatment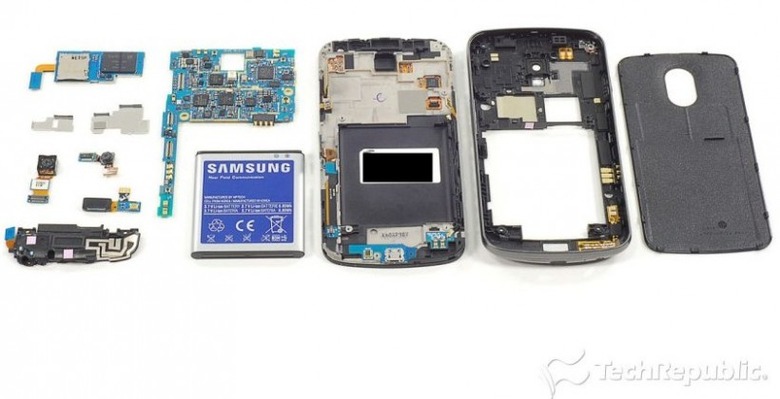 Verizon's Galaxy Nexus has gone under the knife – or the screwdriver at least – to bare its silicon guts in the now-traditional post launch teardown. While we've already seen what's going on inside the HSPA+ version of the Samsung smartphone, ZDNet's breakdown of the LTE model shows there are some big differences when you get past the 4.65-inch Contour Display and 100mAh bigger battery.
We'd already noted the shifted, smaller microSIM slot in our hands-on with the Verizon Galaxy Nexus yesterday, but there are also radio differences to handle the CDMA/EV-DO/LTE functionality. For instance, Silicon Motion's FCI FC7780 Dual-band CDMA EVDO transceiver makes an appearance on the Verizon phone's motherboard.
Of course, the proof of the pudding is in the eating, and in this particular Nexus' case it's just how fast LTE can deliver. We've already seen average download speeds of 11.69Mbps and upload speeds of 7.16Mbps on Verizon's 4G network, faster than many people get from their home broadband.
Verizon Galaxy Nexus hands-on: