Verizon FiOS TV app heading to Samsung Smart TVs and Blu-ray players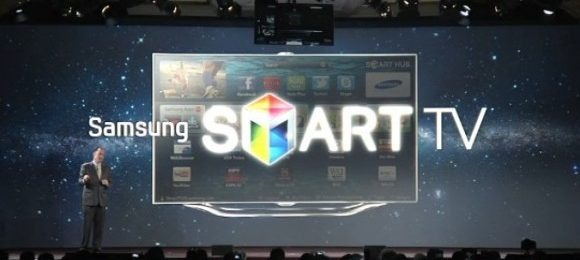 Samsung has announced that its 2012 lineup of Smart TVs and Smart Blu-ray players will be getting Verizon's FiOS TV app. This means that if you're a FiOS TV subscriber, you will be able to access the service directly from your new Samsung connected device. There's no need for the additional set-top box.
With your FiOS TV subscription and your 2012 Samsung Smart TV or Smart Blu-ray player, you'll get instant access to 26 live TV channels, including HD channels. You'll also be able to access more than 10,000 video-on-demand titles through Verizon's Flex View service, which delivers on-demand content to TVs, PCs, tablets, and smartphones.
For the full lineup of Samsung Smart TVs as well as those from competing manufacturers that turned up at this week's CES show in Las Vegas, make sure to check out our Smart TV Roundup. In particular, Samsung has a 60-inch model packed with Kinect-style motion and voice control. Samsung has also announced integrating DIRECTV, once again eliminating the need for additional set-top boxes.