Verizon Family Data Plans Coming 2012 Says CEO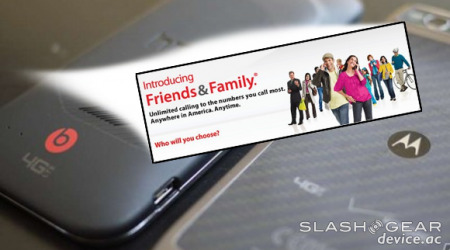 Here at the end of 2011 it seems almost strange that this didn't happen already on multiple carriers: that family plans would spring up not just for calls and text, but for data as well – this is going to be a reality inside 2012 according to Verizon Communications CEO Lowell McAdam. This week at at the UBS Global Media and Communications Conference, McAdam noted that of course it makes sense for families with several screens to deal with, not wanting to pay for each of them on a different bill – Verizon not wanting to deal with that if they don't have to either. Verizon isn't the first to hint at such plans, but this is the closest we've gotten to confirmation that such plans will start rolling out on carriers across the USA inside the next few months.
What McAdam did confirm wasn't a set of specifics on when the family plans would roll out or how they would work exactly, instead just noting that they'd been working on a solution for some time now. "I think in 2012 we will see it," said McAdam. This conference also played host to McAdam speaking on Verizon's plans to buy SpectrumCo's AWS spectrum licenses for $3.6 billion USD, this allowing Comcast, Time Warner Cable, and Bright House Networks to sell Verizon products and services and vice versa.
Verizon will work with the cable companies to bring "seamless" video experiences that you'll be able to work with on your TV, your PC, and even your smartphones and tablets, this including both content and video conferencing – all of this inside 2012, said McAdam. Lastly, and certainly interesting to those of you wondering why Verizon has been whispered to be blocking Google Wallet: McAdam spoke about their future project based on Isis.
For those of you that don't know, Isis is a joint venture between Verizon, AT&T, and T-Mobile USA that'll effectively use NFC in your smartphone to make touch payments for a variety of goods and services. After Google hooked up with the fourth large name in the carrier business earlier this year on the Nexus S 4G exclusively for their rollout of Google Wallet, the other three carriers did a virtual high-five with Isis – now McAdam mentions here that there will be a "significant" market rollout by the end of 2012, with a real revenue stream coming in by 2013. How about that?
[via Fierce Wireless]