Verizon denies blocking Google Wallet on Galaxy Nexus, blames hardware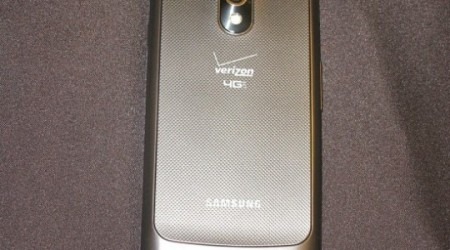 Verizon has issued a statement today denying claims that it is intentionally blocking support for the Google Wallet mobile payment app on the upcoming Galaxy Nexus. The response comes after a Google spokesperson confirmed yesterday that Verizon's Galaxy Nexus would not support the company's NFC-based payment app, spurring rumors that rivalry from Verizon's own NFC payment system was in play.
"Recent reports that Verizon is blocking Google Wallet on our devices are false," said the carrier in a statement today. "Verizon does not block applications."
Instead, Verizon explains that the reason Google Wallet cannot be supported is related to a hardware issue. Unlike other applications, Google Wallet would have to be integrated into a secure element where sensitive financial data is stored. This component is proprietary to Verizon phones. Hence, the two companies are still in commercial talks regarding the issue.
However, since Verizon is involved with AT&T and T-Mobile in their own NFC-based mobile payment joint-venture called Isis, it was inevitable to speculate that the move was to block competition. Google Wallet is currently only supported on the Nexus S on Sprint and its continued lack of support on Verizon will certainly hinder its momentum ahead of the launch of Isis sometime next year.
[via CNET]