Verizon DROID "Stealth" commercial leaks [Video]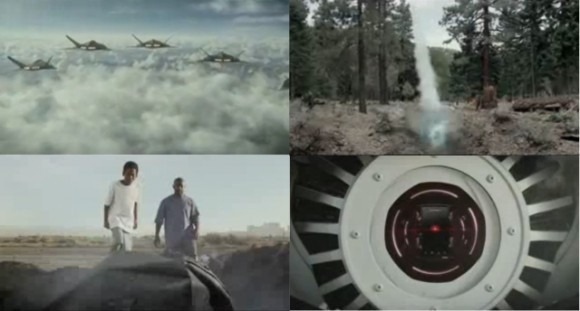 Bombing customers with the latest smartphone, frightening horses and destroying many seasons' worth of precious forest loam – it's all here in Verizon's latest teaser commercial for the Verizon DROID by Motorola.  Unlike their first attempt at publicity, which basically took pot-shots at the iPhone, this new "Stealth" ad instead hopes to drum up some interest with a sci-fi theme.
Video ad after the cut
The add shows a squadron of stealth bombers delivering mysterious payloads across the US.  To the confusion of those who witness the high-speed deliveries, each opens to reveal a glowing, HAL-like eye in the center of a briefly-glimpsed Motorola DROID.
We can only hope Verizon are planning some more sedate delivery methods for those who order a DROID online.  Check out our first-impressions of the DROID here; we'll have the full SlashGear review of the Motorola Android smartphone this week.
[via BGR]