Verizon Completes First Ever Voice Over LTE Call on a Commercial Network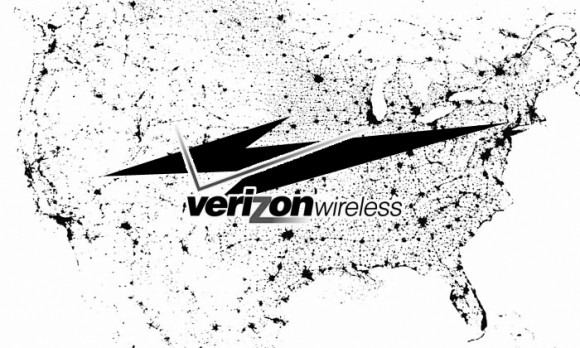 Today Verizon Chief Technology Officer Tony Melone has reported that Verizon has accomplished the very first VoLTE (voice over LTE) call ever on a commercial network. The call was made on Tuesday, February 8th at 9:45 AM ET and was made with an LG Revolution 4G, which we just happen to have a video of since we saw this device in person at CES 2011. What does this call mean for the world of mobile? It basically means that not only will Verizon 4G LTE users now be able to talk and browse the internet at the same time, the rest of the world has made a bigger step toward simultaneous voice and data for everyone.
This call was a live, IMS-based VoLTE call was made by Balaji Raghavachari, manager of technology for Verizon Wireless, and it was received by Sanyogita Shamsunder, also working for Verizon as director of technology. This call was not the first call EVER to work over LTE
This wasn't the first EVER call over LTE, in fact the initiative to make this process work was launched about a year ago by GSMA, a group who successfully made a VoLTE call sometime between then and now. All phones involved in this process have been running Android 2.2 Froyo because speed love yogurt. Take a peek at the full press release below:
VERIZON WIRELESS ANNOUNCES WORLD'S FIRST SUCCESSFUL VOICE OVER LTE CALL ON A COMMERCIAL LTE NETWORK

BASKING RIDGE, N.J. – Verizon Chief Technology Officer Tony Melone has confirmed that the company's technologists placed a live, IMS-based VoLTE (Voice over LTE) call over its commercial network on Wednesday morning. This takes VoLTE calling from a lab environment to a commercial network for the first time anywhere on the globe.

The initial call was placed at 9:54 a.m. ET Tuesday, Feb. 8, 2011 by Balaji Raghavachari, manager of technology for Verizon Wireless, using a LG Revolution 4G smartphone. The call originated at Verizon headquarters in Basking Ridge, N.J. and was received by Sanyogita Shamsunder, director of technology for Verizon Wireless, who was also on a LG Revolution 4G smartphone in Basking Ridge. The initial call was 33 seconds in duration. During additional calls made that morning, the technologists were able to browse the Web and use other data services while participating in voice calls.

Melone said, "Today is another proof point that the LTE ecosystem is alive, healthy and thriving. VoLTE will quickly become the global standard for delivering voice over LTE networks."

"The GSMA launched a voice over LTE initiative a year ago with the aim of driving a single, industry-wide solution for voice and messaging services via IP," said Alex Sinclair, chief technology officer at the GSMA. "We commend Verizon Wireless for helping to make this a reality by conducting the world's first voice call over a commercial LTE network. The progress made by the GSMA, its members, and in particular Verizon Wireless, to enable this functionality will play a crucial role in driving strong momentum and vast economies of scale for LTE all over the world."

Subsequent test calls lasted more than 10 minutes. Technologists browsed the Web, participated in chats and downloaded applications from the Android Market™ while on a voice call. The LG Revolution smartphones were running on the Android 2.2 platform.

Verizon Wireless plans to enhance VoLTE with rich communications services and optimize performance on its commercial 4G LTE network during 2011. Commercial services are expected to be available in 2012.