Verizon BlackBerry 10 preparations previewed as carriers ready for RIM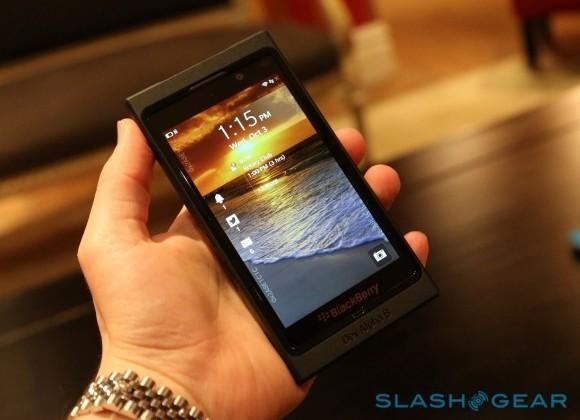 RIM is planning on officially launching its new BlackBerry 10 OS on January 30, and most of the major carriers will be offering the company's new phones at launch. So, it probably comes at no surprise that they're gathering up their materials and preparing for the platform's launch. Specifically, Verizon has already built their landing page for the Z10, and EVLeaks ended up getting a snapshot of it.
EVLeaks posted the screenshot earlier this morning via Twitter, and while it's way too small to even read, it gives us a quick look at what Verizon has planned for its customers who are looking to go the way of BlackBerry come later this month. We also get a peek at what Verizon' BlackBerry Z10 will look like, which doesn't look too different from what we've seen, but the silver backing is something new compared to past images we saw.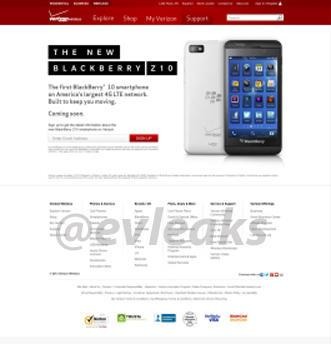 The screenshot of Verizon's BlackBerry 10 landing page doesn't tell us much anyway, even if it were a little bigger to make it easier to read. In any case, this goes to show that carriers are getting ramped up for RIM's BlackBerry 10 launch, and it proves that carriers are going to give the new platform a lot of attention.
RIM is betting big on its new platform, and the company thinks BlackBerry 10 will revive the company from despair and put them back in contention. They've already received 15,000 app submissions in just 36 hours, and they got 1,600 companies to sign up for the BlackBerry 10 training program. It looks like developers are showing a little bit of faith in the new OS, or maybe they're just in it for the incentives.