Verizon 5G in 2019: Over 30 cities, S10 5G, and some surprises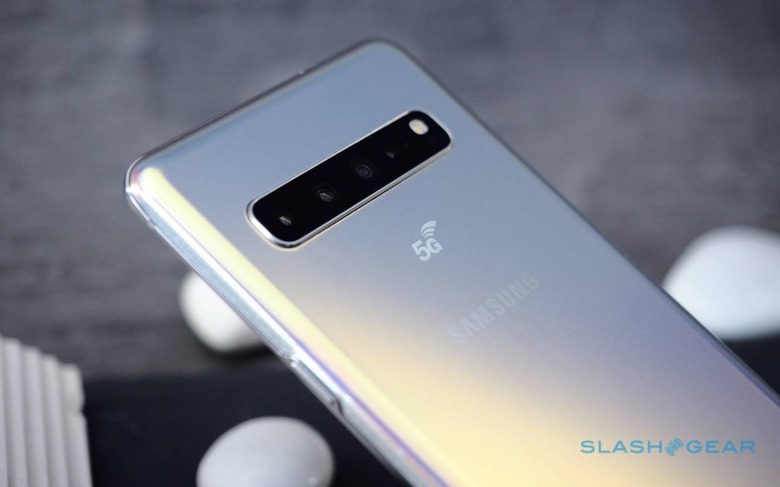 Verizon has lifted the lid on its 5G deployment, confirming it plans to light up the high-speed next-generation network in more than 30 US cities this year. The service will begin with what the carrier is calling Verizon 5G Mobility, intended for smartphones like the upcoming Samsung Galaxy S10 5G.
That will go live in the first half of the year, Verizon says. Samsung had previously confirmed that the Galaxy S10 5G – which is the largest of the four Galaxy S10 family of devices announced in San Francisco yesterday, with a 6.7-inch touchscreen – would go on sale in the summer of 2019. Although it will initially be a Verizon exclusive, other US carriers will begin offering it before the end of June.
After Verizon's mobility product, then will come expansion of Verizon 5G Home. That'll happen in the second half of 2019, the carrier says. It'll be focused on customers wanting to replace home broadband connections like cable and DSL with a 5G connection instead.
"Revenues from 5G Mobility and 5G Home will begin to scale next year and are expected to contribute more meaningfully to growth in 2021," Verizon said today at an investor conference in New York. "The company's Mobile Edge Computing platform, which will enable real-time enterprise applications, is expected to launch in fourth-quarter 2019."
Of course, 5G coverage is – even in more than 30 cities – still relatively limited in comparison to existing networks. One of the primary elements required, therefore, is 4G LTE service for 5G devices to roll back onto when they no longer have a 5G signal. There, Verizon says it has 1,500 markets with LTE Advanced currently live.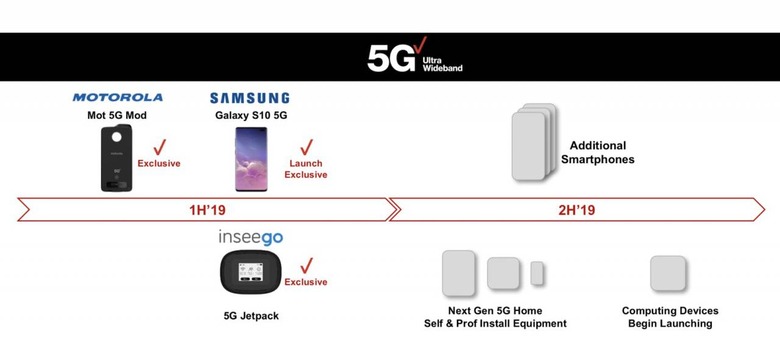 Verizon is keeping its device roadmap relatively close to its chest, despite the 5G expansion news. Indeed there are only three devices currently confirmed to be launching on the Verizon 5G network. That's the Galaxy S10 5G, as well as the Motorola Moto 5G Mod for the Z3 smartphone, which is also an exclusive to the carrier. An Inseego 5G Jetpack mobile hotspot will also be offered.
In the second half of the year, though, there'll be a lot more choice. For a start there'll be additional smartphones, Verizon teases, mentioning no specific names. For Verizon 5G Home use, meanwhile, there'll be equipment both intended for professional installation and for self-installation.
What we don't know yet is quite how much all this will cost us. Verizon does cite a reduced cost per gigabyte for 5G data as being a key advantage for the next-generation networks, but it's important to remember that in this situation the carrier is talking about its own benefits, not those to consumers. Quite how 5G will compare to use to 4G LTE remains, therefore, to be seen.