Verizon 3G/4G Data Suffers Second Downtime [Update: It's Back!]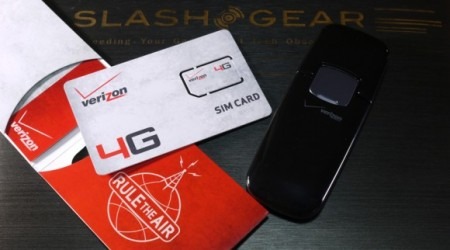 Verizon Wireless is experiencing widespread data network problems across the US, customer reports have suggested, with both 3G and 4G service down in many locations. The carrier's forums are abuzz with frustrated smartphone and tablet users, suffering the second significant outage in less than a month.
The carrier is yet to give any suggestion as to what may have caused the outage, or indeed publicly confirm the problems. Downtime does not appear to be consistent across all areas, though a brief glance at the support forums suggests locations in California, Ohio, Michigan, New York and more have been affected.
Bandwidth for data has been high on Verizon's agenda in recent weeks. The company has agreed several acquisitions of AWS spectrum from cable providers, including a $3.6bn deal with Comcast, Time Warner and Bright House, and grabbing Cox's spectrum for $315m.
We're waiting to hear back from Verizon as to what the issue might be and whether there's a timetable for it to be addressed. Until then, a WiFi hotspot is your friend.
Update: Some are reporting 3G is working fine for them, and only Verizon 4G is down. Verizon tells us it is looking into the problem.
Update 2: We're hearing multiple reports that 4G is back online; is it working for you? Still no word from Verizon as to what, exactly, went wrong.
Update 3: Verizon has given us the following statement:
"Verizon Wireless 4G LTE service is returning to normal this morning after company engineers worked to resolve an issue with the 4G network during the early morning hours today. Throughout this time, 4G LTE customers were able to make voice calls and send and receive text messages. The 3G data network operated normally."
[Thanks to everyone who sent this in!]