Verizon picks up Cox AWS spectrum for further LTE expansion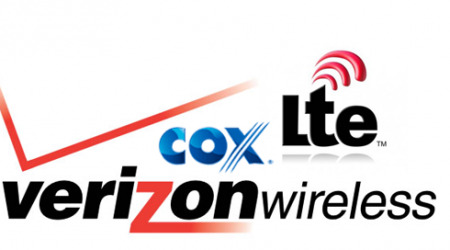 This month Verizon is picking up contracts left and right, with a $3.6 billion purchase of AWS spectrum at the start of December and a $315 million purchase of Cox Communications 20 MHz Advanced Wireless Services this week. Though this agreement does not include Cox's 700 MHz spectrum licenses, Cox Wireless customer accounts or any other assets at all, Cox and Verizon Wireless will becoming agents that sell each other's commercial and residential products and services through each of their own sales channels. This agreement is expected to join up with the $3.6 billion agreement from earlier this month which includes Bright House Networks, Time Warner Cable, and Comcast.
What we're looking at here is a team up of epic proportions, ladies and gentlemen, with Verizon only getting bigger in the very near future and throughout 2012. Cox on the other hand has this past month announced that it would no longer sell its Cox Wireless service but would in fact continue to provide the same services it's been providing to its wireless customers through March 30th, 2012. After that you're out of luck! Or in the luck if Verizon rolls their dice right.
As Pat Esser, President of Cox Communications notes:
"These agreements provide Cox customers with key enablers to mobility, such as access to Verizon Wireless' 4G LTE network and iconic wireless devices. We look forward to the many benefits this will bring to customers." – Esser
The FCC has approved the advanced wireless spectrum sale by Cox and transfer to Verizon Wireless and will be under review by the Hart-Scott Rodino Act and other customary conditions soon. What do you think, Cox, you ready for a high five of Verizon proportions?