Verily Smart Shoes Tipped As A Doctor For Your Feet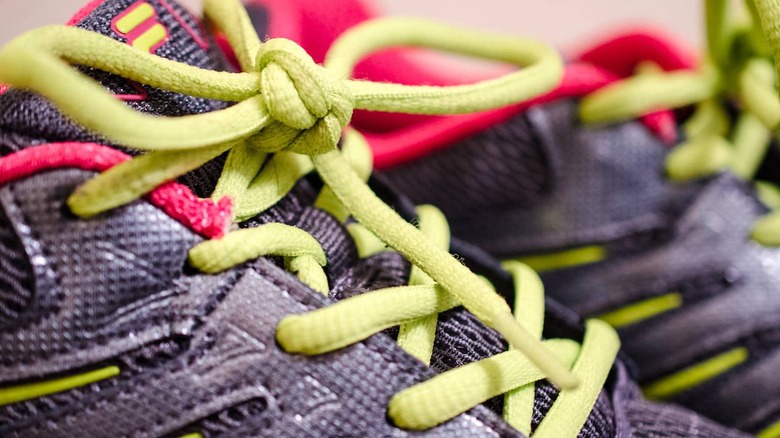 Verily, the health focused division of Alphabet which span out of the Google X moonshot lab, is looking to smart shoes for its next big advance. The company – which is attempting to coax healthcare breakthroughs by applying big data principles and cutting-edge technology to the human body – has already experimented with smart contact lenses and heart-monitoring watches.
Indeed, the company formerly known as Google Life Sciences has been busy across a number of areas, building partnerships with some big names in healthcare and research in the process. Now, though, it's the other end of the body that Verily is believed to be interested in.
In fact, it's the feet that have got Verily's attention, and more specifically what they can tell us about broader health. The company is said to be working on smart shoes with an array of embedded sensors. These could track a number of metrics, including the wearer's weight and their activity. They could also provide a vital warning should the wearer trip or fall.
Verily has built prototype smart shoes, sources tell CNBC, and has been shopping them around in meetings with potential partners for further co-development. According to the insiders, the Alphabet health division doesn't want to manufacture the footwear itself. Instead, it's hoping to get a third-party to build them and actually do the selling.
Connected shoes aren't, in fact, new. Indeed there have been a number of attempts to turn footwear into digital health tools, though generally with the goal of tracking walking, running, or other exercise. Samsung is believed to be working on one such pair, connecting shoes to a smartphone. Verily's ambitions, however, go beyond those of a glorified pedometer.
Instead it apparently aims to make more dramatic inferences from data gathered by the shoes. For example, a dramatic gain in weight could be a sign of fluid retention, the sources suggest. That could be a symptom of congestive heart failure in the wearer.
Like the Apple Watch Series 4, meanwhile, monitoring the day to day health of seniors in particular could be another talent of the footwear. Sensors embedded into the shoes could track a fall or trip, sending out a warning if the wearer has an accident and does not get back up again.
Verily, unsurprisingly, has not commented on the leak. The company has had mixed success in recent months, with some advances coming at the same time as setbacks in some of the more ambitious projects.
In January, for example, the USA FDA granted approval to the Verily Study Watch, a smartwatch that can perform an on-demand ECG test, as a Class II medical device. The wearable has been used in studies involving Parkinson's disease, among other things, since it was unveiled in 2017.
However, back in November the company revealed it was shelving its plans to make diabetes-tracking contact lenses. The smart eyewear was one of the first Verily projects to break cover, and arguably one of the most ambitious, using sensors laced into a transparent contact lens to constantly monitor glucose levels. Unfortunately, despite a big-name partnership with Novartis' eye-care division Alcon, the connection between tear glucose and blood glucose proved insufficient for commercialization.
IMAGE m01229 (CC 2.0)