Veho Muvi K-series action cameras arrive in February with 1080p and waterproof case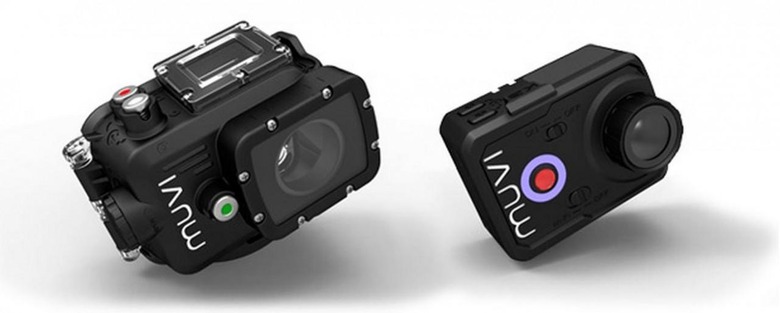 The world of digital photography has a rugged outdoor subset, the action camera. In that photography niche resides many different models from a variety of makers both well-known and otherwise, perhaps the most popular offerings being the GoPro and Sony's Action Cam. That hasn't stopped other makers from hawking their own wares, among them being Veho, which has introduced its new K-series Muvi action cameras.
The K-series will bring with it three new cameras in the Veho's Muvi model lineup: the Muvi K-2 NPNG, Muvi K-2, and Muvi K-1. The first among these, the K-2 NPNG is the most brag-worthy among them, bringing to the table 1080p HD video recording in up to 60 frames-per-second, as well as 720p recording at 120 frames-per-second — two common options in the action camera market.
The NPNG model also features 32-bitrate video, an integrated 2-inch display, waterproof case to 100 meters, Wi-Fi connectivity, and a pre-record functionality for those times it'll come in handy. This particular model is priced at £280. From there, the K-2 is a slightly cheaper option that sheds £40 from the price tag by dropping some of the accessories that come with the NPNG.
Rounding it all out is the cheapest of the bunch, the K-1, which is priced at £190, which is slightly down-spec'd with 16-bitrate video and the eschewing of a 60 frames-per-second recording option. There's no word yet on what the prices will be for those located in the United States, but the cameras hit shelves some time next month.
VIA: Engadget