Valve Steam Controller demo shows SteamOS peripheral at play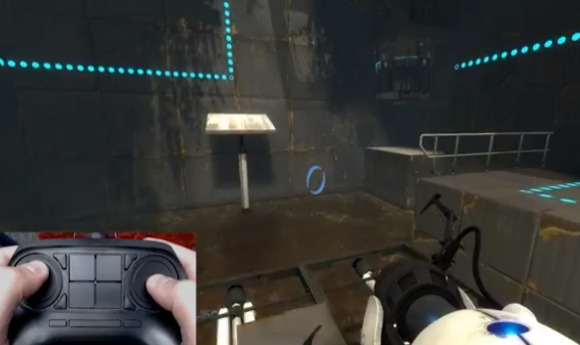 Valve may not be shipping its Steam Machine gaming systems to early testers until later this year, but you can already see what the Steam Controller can do thanks to a demo of the prototype. The non-final hardware has a simple four-button pad where the eventual controller will have a color touchscreen, but you can certainly see how the twin touchpads hold up as analog stick alternatives.
In the video, Valve's Jeff Bellinghausen runs through a few well-known titles, and it has to be said the Steam Controller holds up better in some than it does in others. Games where the trackpad-like pads mimic mouse movement are the most straightforward, from the look of things; Bellinghausen kicks off with Portal 2 and then flips over to Civilization 5.
Then it's a stop at Counter-Strike: Global Offensive and finally Papers, Please. The goal is to show how the Steam Controller lends itself to different types of title, though whether it'll fully satisfy both those who prefer a keyboard/mouse combo and those who like regular sticks remains to be seen.
The Steam Controller will work with Valve's 300 Steam Machine computers, which will be small-footprint console alternatives designed to push the new SteamOS platform. Just because they'll be compact, however, doesn't mean they'll be underpowered.
In fact, Valve has squeezed plenty of top-tier hardware inside. The exact specifications will vary, as the company experiments with what the minimum required might be, so some will get an Intel Core i3 chip while others step up to Intel's Core i5-4570 or Core i7-4770. All will have 16GB of RAM and a 1TB/8GB hybrid-SSHD, while graphics will vary from NVIDIA's GeForce GTX 660 through the GTX 760 and GTX 780, up to the GeForce GTX TITAN.
Valve says it'll be showing off more demonstrations of how the Steam Controller holds up in the coming months, with some filmed by third-party developers showing their own titles and development work with the peripheral.