Valve Denies Steam Box Console Rival Rumor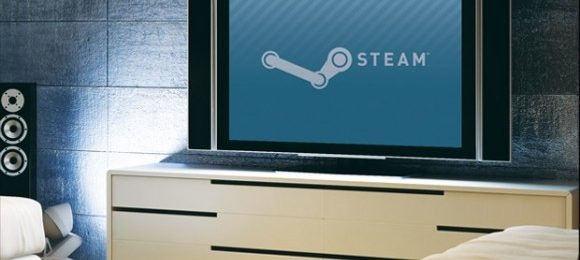 Digital game distributor Valve has denied plans to create an Xbox 360 and PS3 rivaling games console or, indeed, to push its own PC reference design, claiming hardware that may have fueled such rumors are merely test boxes for its own use. "We're prepping the Steam Big Picture Mode UI and getting ready to ship that" Valve marketing director Doug Lombardi told Kotaku, going on to suggest that the company is "building boxes to test that on" but "it's a long way from Valve shipping any sort of hardware."
Speculation about a Valve-led console project flourished last week, with reports from insiders that the company was working with PC manufacturers and games developers to bring some of the stability and predictability of the console spec cycle to the PC market. The Alienware X51 was tipped as an example of minimum-spec Valve-compliant hardware – at least in Core i7 form – with other must-haves including a certain level of NVIDIA graphics and 8GB of RAM.
Biometric feedback – using gamers' physical responses to affect gameplay – and a custom controller with interchangeable buttons, sticks and other elements were also suggested, something which Lombardi generally agrees Valve has been looking at but denies is in preparation for any imminent hardware push:
"We're also doing a bunch of different experiments with biometric feedback and stuff like that, which we've talked about a fair amount ... All of that is stuff that we're working on, but it's a long way from Valve shipping any sort of hardware" Doug Lombardi, marketing director, Valve
As for suggestions that, rather than making its own hardware, Valve might be trying to structure a minimum spec for a so-called Steam Box gaming PC, that's also not on the cards, the marketing exec insists. The focus at the moment, he says, is on the Steam Big Picture system that can distribute gameplay across multiple displays.
"The idea is that you can take Steam to any display. What we're trying to do is say, 'here's a box that we're going to use for testing that's common for Big Picture mode and get performance at a base level.'... We're always putting boxes together. Going all the way back to the Half-Life 1 days, we built special boxes to test our software render... it's just part of development" Doug Lombardi