Valentines Day Gift Guide for Geeks and Nerds 2016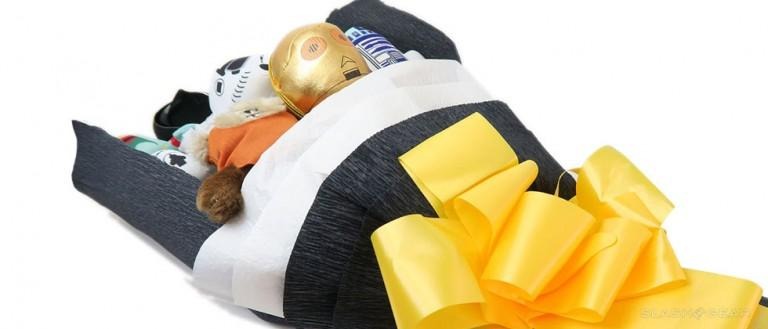 The following Valentine's Day gift guide is androgynous and prepared for the nerd in your life. Whether you're in love or just obligated to gift don't want the recipient to get the wrong idea, here you go. This list is for you. It's relatively brief, and everything on the list is 100% full of guilt-free joy. You and yours can partake and feel good about a world full of science fiction and happiness.
1. One bouquet of Star Wars plushies
Several different assortments of "super-deformed" plush characters from the Star Wars films are some of the strangest gifts you'll see this Valentine's Day. The folks at ThinkGeek have created this "Blue Harvest" mix with two ewoks, Darth Vader, Boba Fett, R2-D2, C-3PO, and three stormtroopers.
Together they're very cute. So extremely cute that you may have to prepare the gift receiver with a chair on which to sit before you present them with said gift.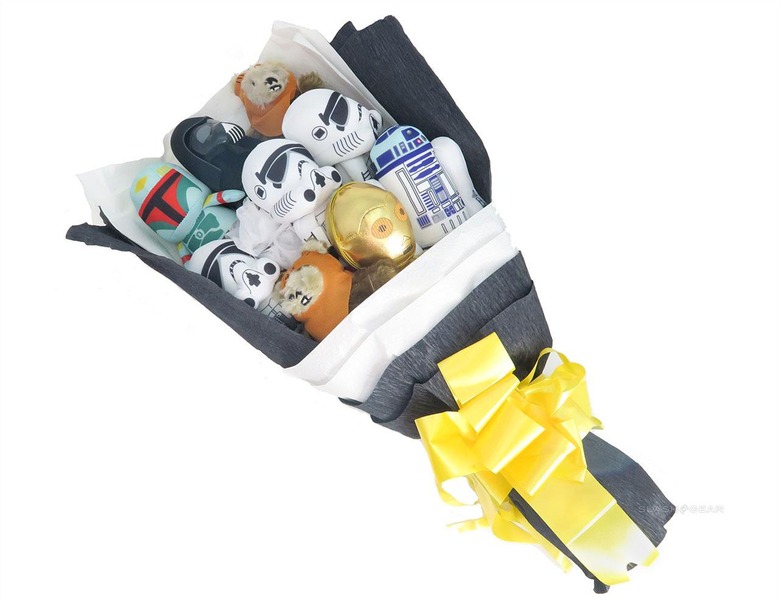 Above you'll see the full bouquet. Below you'll see a few of these lovely characters up close and personal.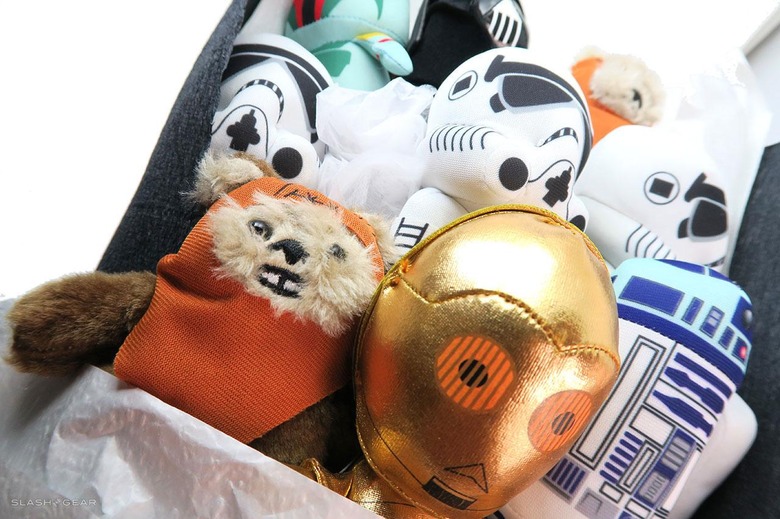 Each of these little creatures is attached to a wooden "stem" which can detach very easily – two rubber bands secure them. Each bouquet of Star Wars plushies will run you $59.99 USD.
2. One set of Han and Leia hand towels
Another "Invented at ThinkGeek" sort of creation are a pair of Leia and Han hand towels. They're soft, they're reasonably sized, and the embroidery is top notch. They come together, and together only, just in case there was any question about whether or not they were meant to stay together.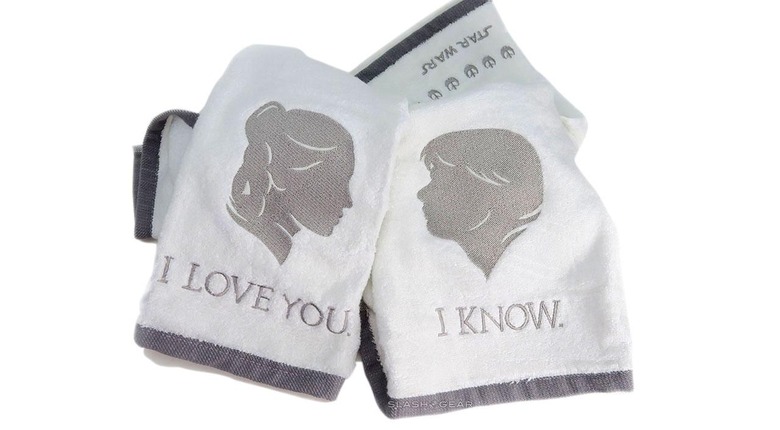 What's interesting about these towels – beyond that they compliment each other ever-so-nicely, is that they're made with 60% cotton / 40% bamboo, and that ThinkGeek offers a disclaimer. That disclaimer reads: "Not guaranteed to work in encounters with the Ravenous Bugblatter Beast of Traal."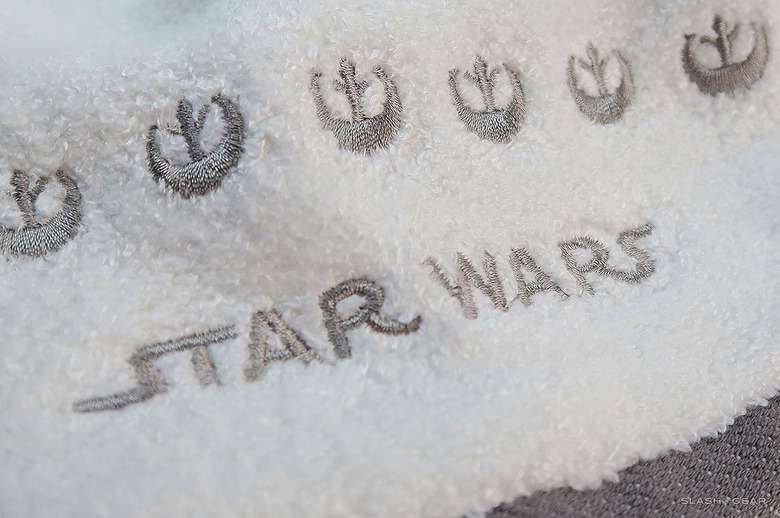 Still – never forget your towel. Always know where your towel is. These towels will cost you $24.99 USD.
3. One spellbook billfold
Each of your magician friends have been searching for a spellbook billfold all their lives. They just don't know it yet. Think of your Harry Potter fan friends. Think of all the people you know that love wizards and goblins and ghouls and the like.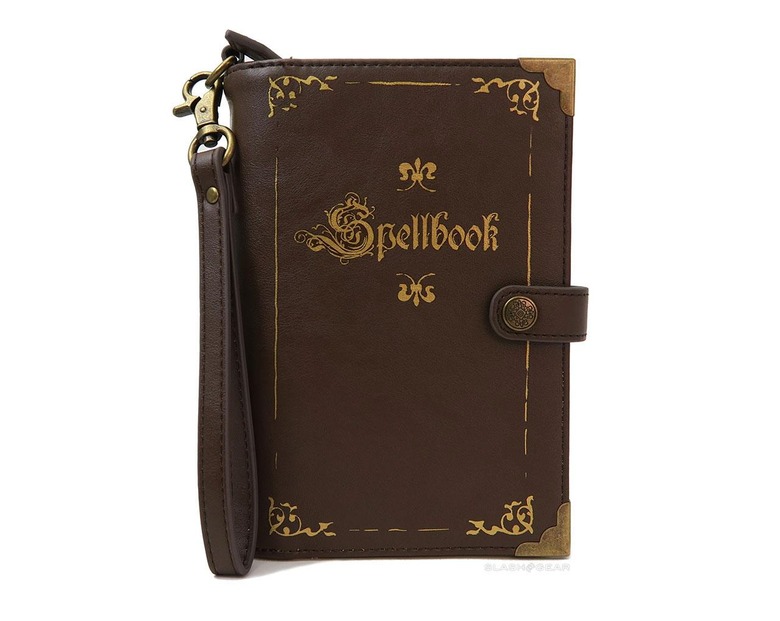 While this particular billfold does not contain spells right out the box, you're going to have plenty of room therein. Inside are four bill-sized pockets as well as a see-through ID slot "with thumb assist"!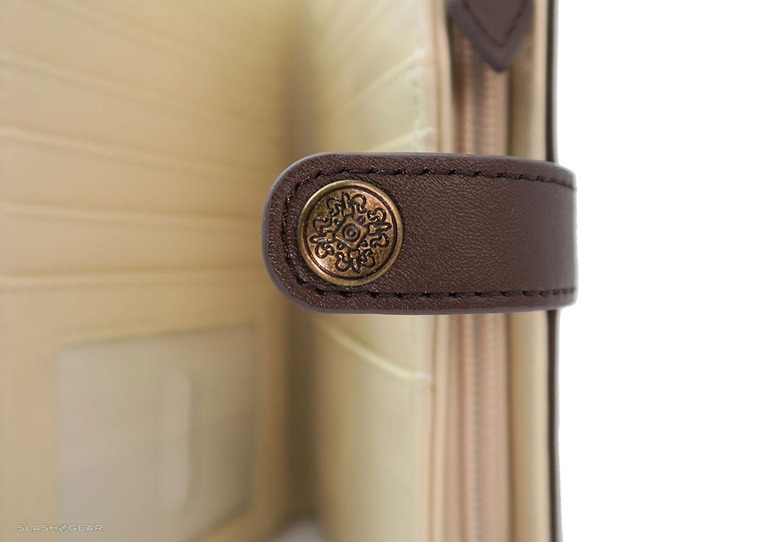 Above that there are 14 more card slots – so you've got plenty of space for your membership cards to clubs such as the Tricksy Spell Of The Month Group and the Hogwarts Alumi Association.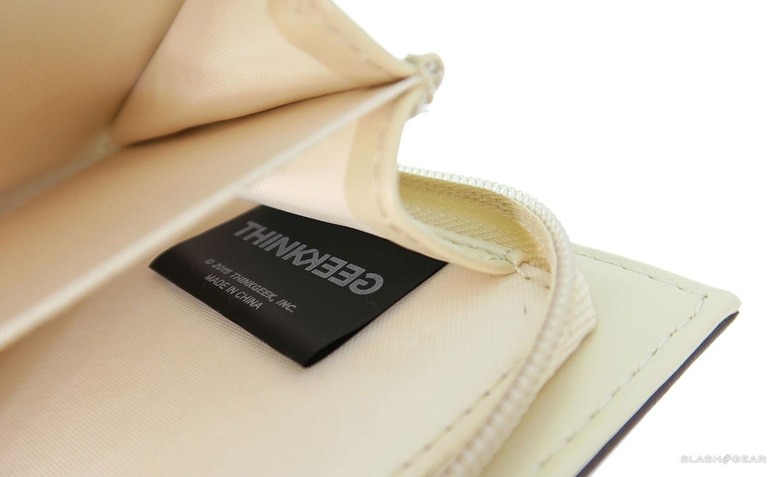 One thing you SHOULD be aware of here is the size of this spellbook. They say it's a billfold, and indeed it could fold your bills, but it's large. Too large for your average pocket. That is 7-inches tall by 5-inches wide by 1.5-inches thick at its spine. This monsterpiece costs $29.99 USD.
4. One color-changing coffee mug
The mug we're taking a peek at today is happy when it is full of coffee, and sleepy when it is empty. The color is activated by heat, and it extends to the bottom of the mug and slightly up the handle. It too seems a bit more magical than the rest of the gifts on this list.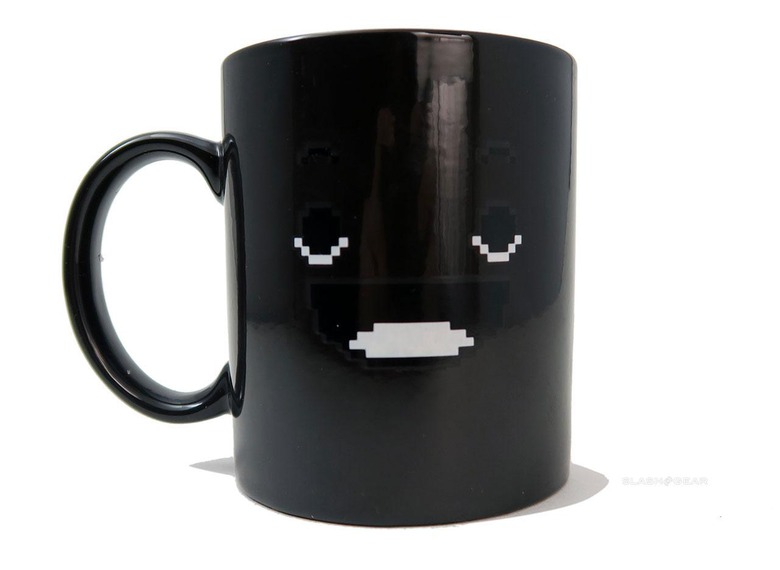 Above you'll see the empty mug, and below you'll see the mug filled with warm liquid. You'll notice that the color stays active beyond the point at which the liquid has left the cup. It sticks around just a few minutes, then heads back to sleep. Just like real caffeine does.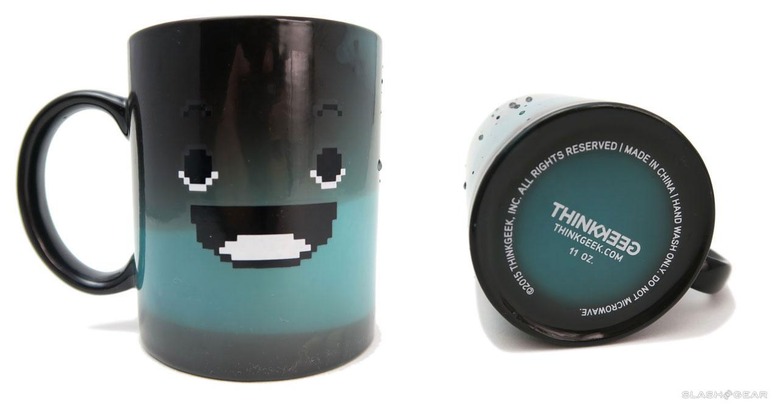 This "8 Bit Rise & Shine Heat Change Mug" will cost you $11.99 USD right this minute.
5. One extra-tiny vintage stereo system
The creation you're about to see is a certified "Blast From The Past". Just like the stereo system your mom or dad had. Or your rock and roll burnout uncle. You know the one.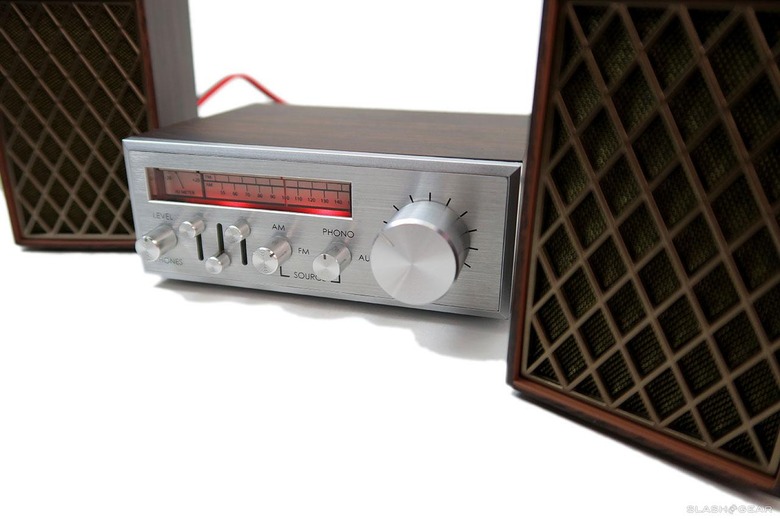 This stereo system setup has a couple of speakers as well as a full "genuine faux woodgrain styling" throughout. And lucky you, you don't need to figure out how to flip all the switches and cut cords with a wire stripper – it's all ready to play right inside the packaging.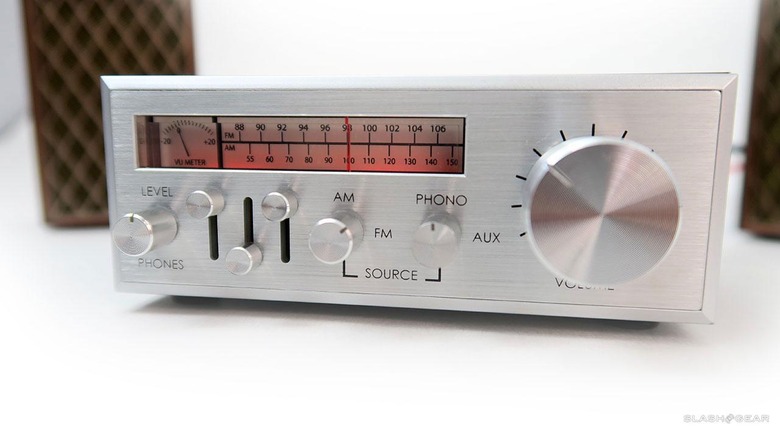 NOTE: Most of the switches do nothing, but they look nice!
You do need to plug the speakers into their respective ports at the back of the stereo, of course, and the power cord from the stereo into the wall. But beyond that, you're good.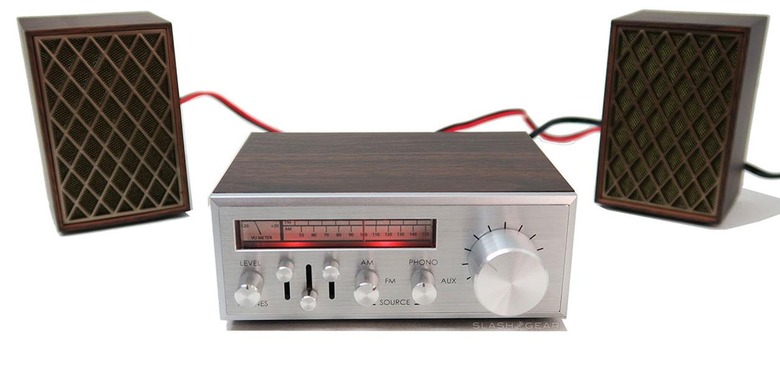 You also get a standard-sized headphone jack and cord so you can run music from your smartphone to the system all physical-style. This system also has the ability to connect to your smartphone via Bluetooth.
• Loudspeaker Output: 4 Ohms, 3W x 2
• Frequency Response: 20Hz – 20kHz
• Class 'D' amplifier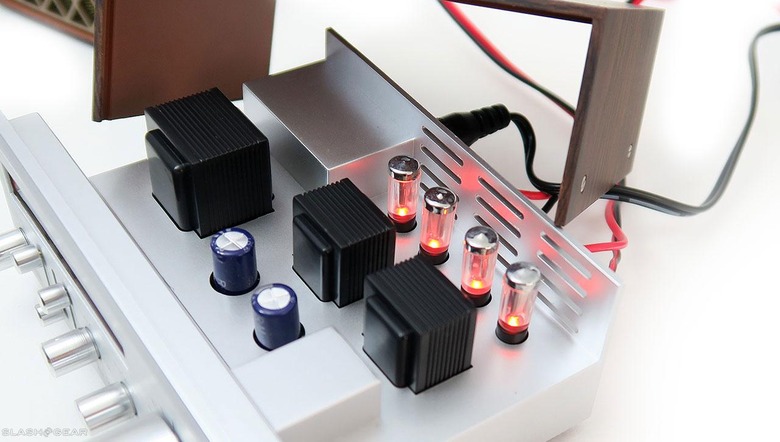 Sound from these speakers is surprisingly full – but not, for instance, comparable to the performance of a Razer Leviathan Mini or a speaker from Jawbone. It'll get the job done in your tiny apartment, at least.
The Mini Vintage Bluetooth Stereo costs a cool $49.99 USD.
6. Star Wars jewelry from Han Cholo
If you have a Valentines Day gift recipient that needs to shine, and they need to do it BB-8 style, Han Cholo has you covered. Han Cholo makes the finest of (realistically priced) high-quality officially licensed Star Wars jewelry on the planet.
This gold BB-8 Pendant Necklace is no exception.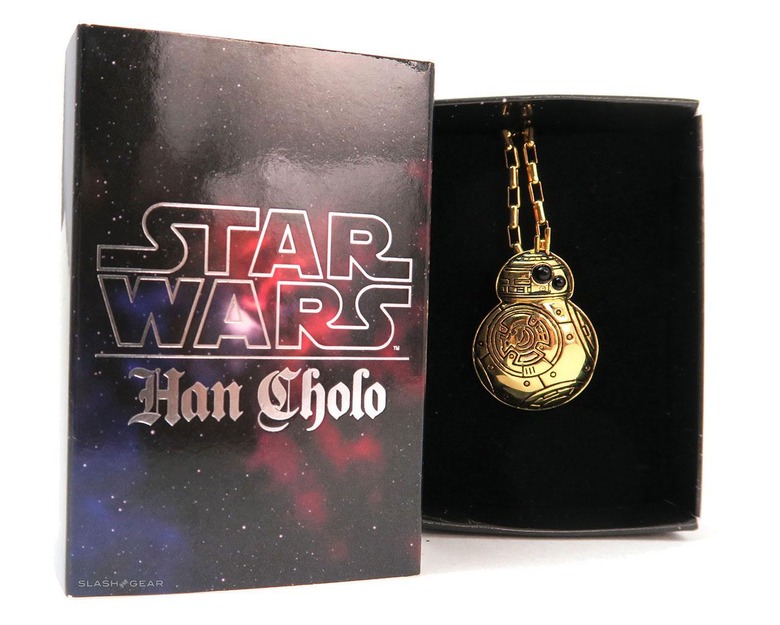 The piece you're seeing here has what they call "antique detailing" – it's sharp. It's fine. It comes with a convex design. BB-8 is made with stainless steel with onyx stones.
He's fresh.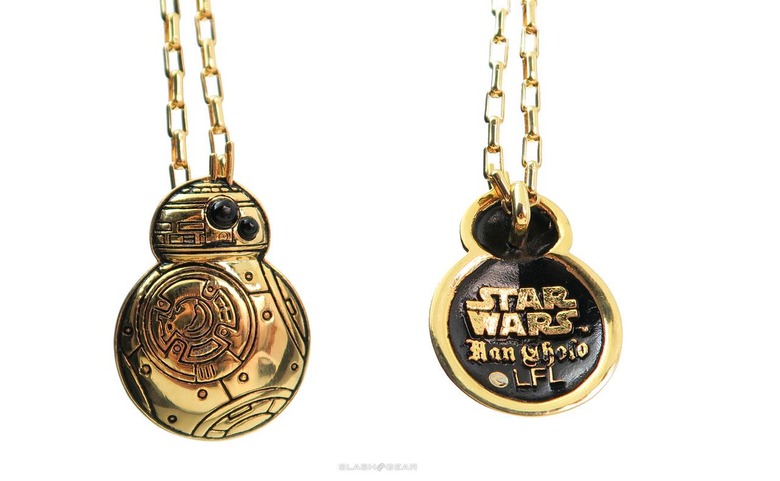 Up on the clasp end you've got a lobster clasp closure and a 4-inch extender on a 20-inch open box chain.
The dimensions of this necklace are 1 1/2" tall x 1" wide x 1/4" thick, and the weight of the entire piece is 2/3oz.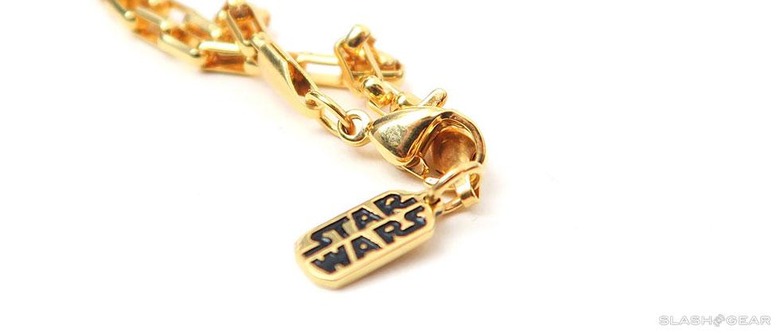 This particular unit is $59.99 USD, and it's so fine. So, so fine.
Also note: If you want the most expensive BB-8 necklace on the planet, you'll need to head to Kay Jewelers, where they've got a $135k, 18K gold, diamond-encrusted BB-8 for your madness.
7. Tentacle Kitty
All hail Tentacle Kitty! Our master! Destroy all other gifts! This plush tabby is superior to all other forms of gift-giving! Also this version gives out free hugs – it is promised!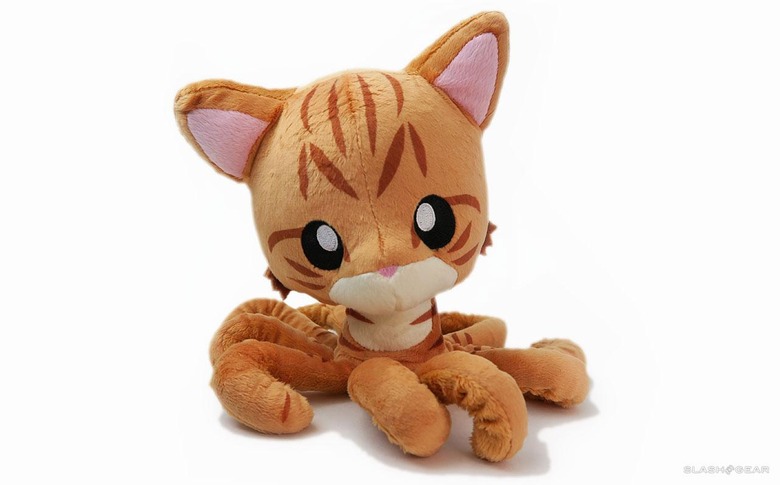 This masterpiece costs $29.99 USD, and it goes by the name "Exclusive Orange Tabby Tentacle Kitty."
You can find each of the gifts you see above at your favorite shop that sells amazing items – save the ThinkGeek exclusives. The Tentacle Kitty and BB-8 necklace are both available elsewhere on the web in different colors, but the colors you see here are ThinkGeek color exclusives, available at online ThinkGeek.com.