VAIO SX12 lands in US with ports to shame a MacBook Air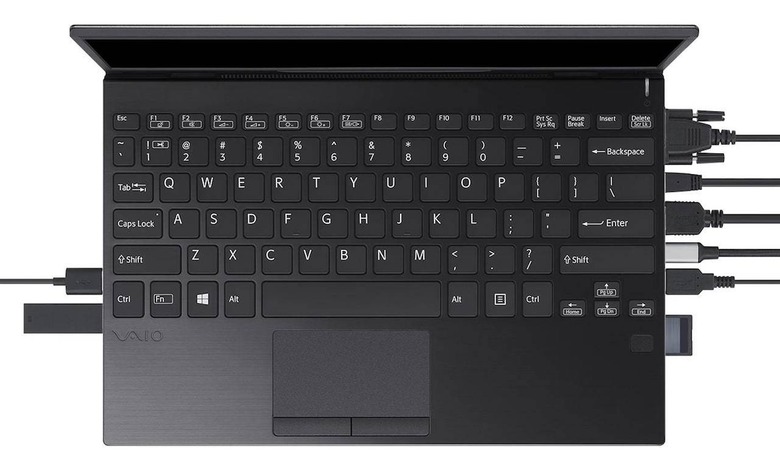 VAIO's SX12 ultraportable notebook wants to shame every other slimline laptop out there, and if you're currently living the dongle life you may well find yourself cheering it on. Despite being VAIO's smallest model, with a 12.5-inch screen, the company somehow manages to fit in not only the ports you'd hope to find, but some we'd assumed had left notebooks for good.
So, you get a USB 3.1 Type A, a USB Type-C, HDMI, two USB 3.0 Type-A, and an SD card slot. VAIO also finds room for a VGA port and ethernet port, too, along with a separate power connector. Considering MacBook Air users are stuck trying to juggle just a couple of ports, this is impressive stuff.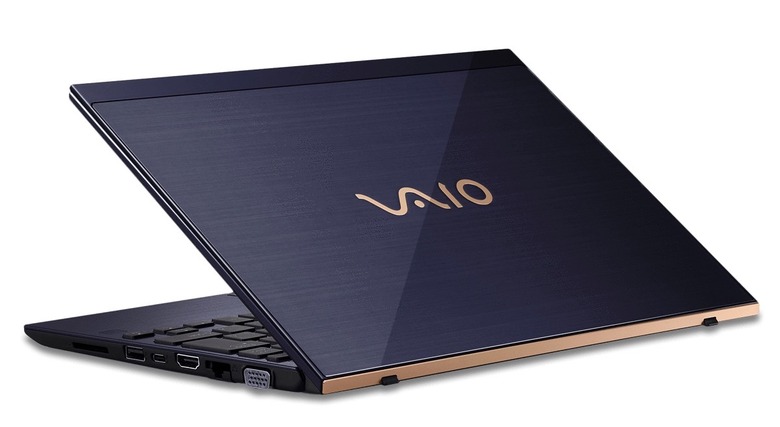 Equally important, VAIO also uses a full-sized keyboard rather than a shrunken-down version. Key pitch is 0.75-inches, and the backlit keyboard is designed to be quieter in use, too. VAIO fits a fingerprint scanner as well.
Overall, the VAIO SX12 tips the scales at 1.99 pounds. Interestingly, the company has developed two extra ways to charge the notebook. While the regular AC adapter in the box can deliver 80-percent of a full charge in an hour, VAIO says, you can also use a USB-C PD charger if you have one of those on hand instead.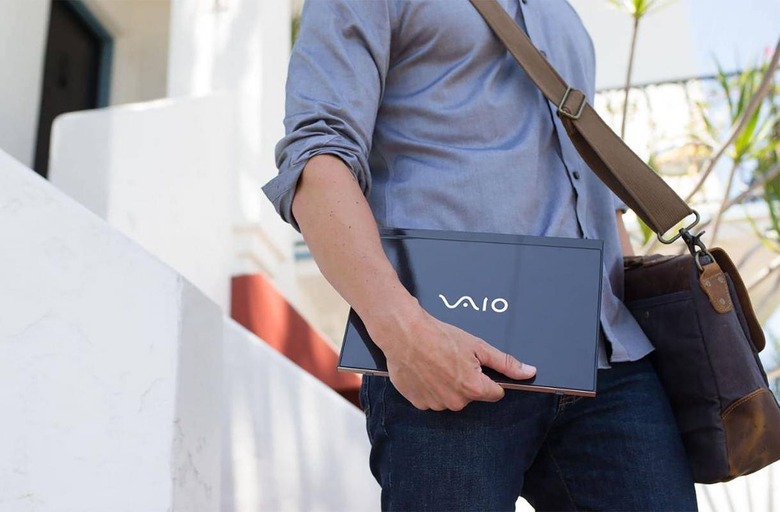 The third option is 5V Assist Charging. That's designed to use a phone or tablet charger, or the sort of USB port that you might find in a car or on a portable battery, and trickle charge the SX12 through its USB-C port. No, you're not going to get much of a charge in short order, but considering most laptops will just give you an "insufficient power" warning it could be a lifesaver if you need to recharge overnight but only have a phone adapter to hand.
On the downsides, the 12.5-inch screen may have a useful anti-glare coating but it tops out at Full HD resolution. There's no touchscreen option, too. You can't use an external display on both the USB-C and VGA ports, either; plug in two monitors, and the SX12 will default to the USB-C.
Still, even with that limitation, there's a lot to like about the SX12 – particularly if the thought of carrying a bag full of dongles along with your ultraportable notebook is frustrating. VAIO announced the laptop for Japan back in July, but it's now on sale in the US, too. Pricing kicks off at $1,199 for an Intel Core i5-8265U model with 8GB of memory and 256GB of SSD storage; there are also Core i7-8565U models with twice those numbers starting at $1,599.