VAIO SX12 ultrabook packs every port you'll ever need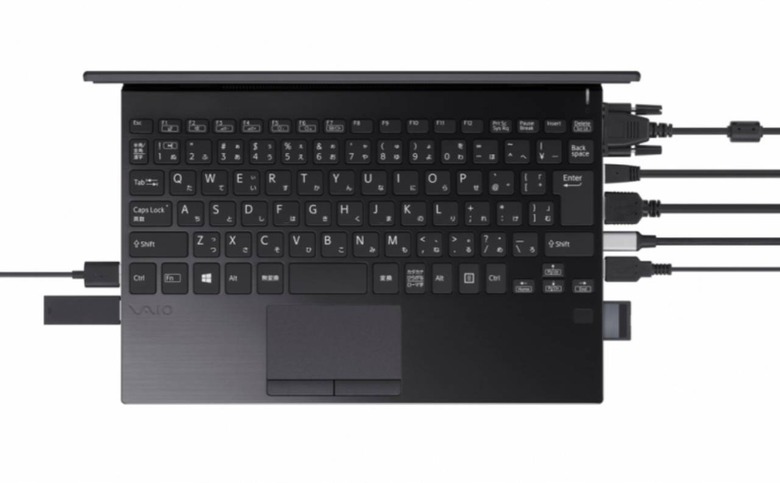 VAIO has introduced an incredibly slim, lightweight 12.5-inch laptop that, despite its ultrabook design, features just about every port you're likely to need in various usage scenarios. The VAIO SX12 has a full-size keyboard, weighs less than 2lbs, and comes with the promise of 'full performance' despite the slim notebook design.
The VAIO SX12 is designed for portability — the company specifically shows it being slipped into a large purse, for example — boasting a footprint smaller than standard A4 paper. The weight tops out at 1.9lbs depending on which configuration the buyer chooses.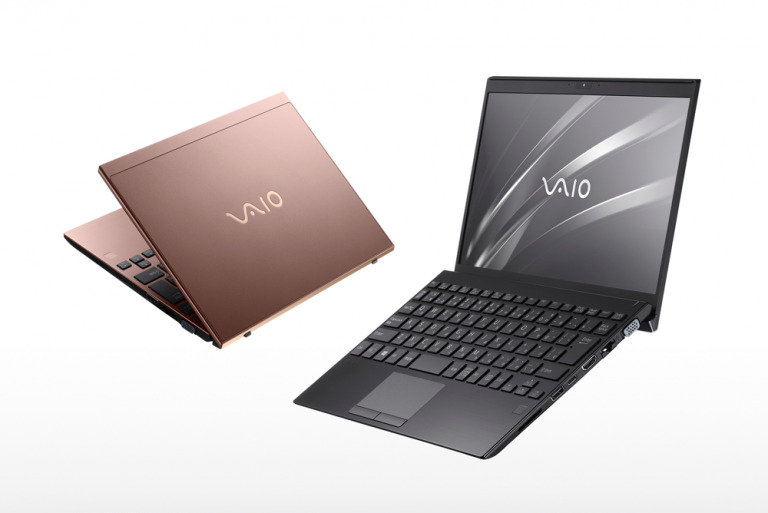 Whereas the majority of modern ultrabooks have eliminated the majority of ports and replaced them with USB-C ports, requiring the user to carry dongles, VAIO has packed in a huge array of ports. In addition to the commonly used connectors like USB-C and HDMI, this ultrabook also has an old school VGA port and built-in Ethernet. The laptop also features three USB-A ports, an audio jack, and an SD card slot.
The 12.5-inch Full HD 1920 x 1080 display is packed into a tiny body resulting in bezels that are around 16-percent smaller than the ones featured on the VAIO S11. The display has an anti-glare coating for use in bright office settings without reflection issues.
VAIO attempts to side-step one of the big issues associated with these tiny ultrabooks: cramped keyboards. The centers of each key are spaced 19mm apart, more than 2mm greater than the keyboard found on the VAIO S11 model. In addition to being full-size, the keyboard is backlit and the key noise is kept to a minimum.
VAIO plans to launch the SX12 for sale in Japan for the equivalent of $1,100 USD through $2,000 USD. Based on past model launches, it's likely the SX12 will eventually arrive in the US, but when remains unknown.