VAIO Prototype Tablet PC could rival Surface Pro 3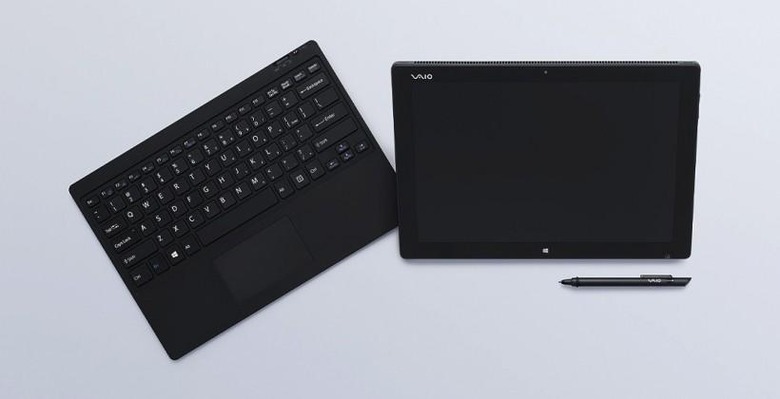 Sony may not be at the helm of VAIO any more, but that doesn't mean the brand has lost its mojo, showing off a new tablet PC concept that seemingly aims for the same well-heeled artist audience as Microsoft's Surface Pro. Revealed at Adobe Max 2014 today, the VAIO Prototype Tablet PC – its unofficial "monster tablet" name is a little more fitting, though neither are probably quite right should it get the green light for a commercial launch – is a 12.3-inch processing monster running an Intel quadcore chip.
Alongside the quadcore there's Intel Iris Pro graphics powering the 2560 x 1704 LCD screen, which boasts over 95-percent Adobe RGB color gamut coverage. A digital pen is also supported.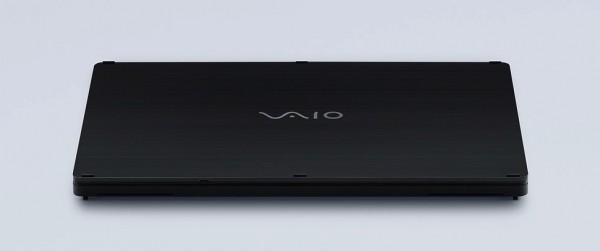 It's the form-factor which looks somewhat familiar, however, with a removable keyboard slice that can be pulled away when you'd rather be focusing on the touchscreen for graphics duties. That's what Adobe is playing with at Max, pushing the idea of a tablet that's as powerful as a desktop but which can be toted around for more collaborative work.
As strategies go, it's something we've heard – though with a broader focus – from Microsoft with the Surface Pro 3, which focused on being just as good at content creation as at consumption by virtue of a full copy of Windows 8 and the guts of a traditional high-end laptop.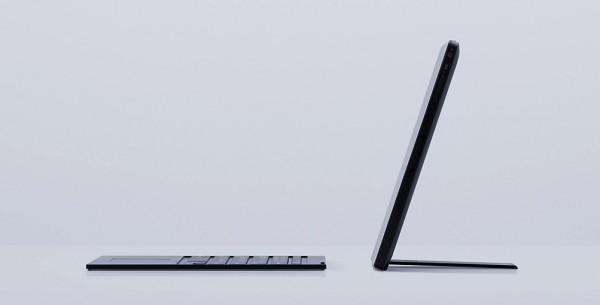 VAIO Corp does best Microsoft on ports, though. Connectivity on the prototype includes two USB 3.0 ports – the Surface Pro 3 has just one – along with an HDMI output, Mini DisplayPort, headphone output, and a gigabit ethernet port. There's also space for an SDXC memory card slot.
The prototype's form-factor does have some history. Last year, Sony launched the VAIO Tab 11, a tablet with a removable wireless keyboard slice and a digital stylus, though its relatively high price for well-specified models limited sales.
VAIO Corp, though, is reluctant to chase the low-end of the market. According to the company, it plans to follow in the footsteps of Panasonic's niche but high-end portable business, and indeed should the VAIO Prototype Tablet PC make it to shelves it's expected to have a sticker price of at least 200,000 Yen ($1,827). Sales of new VAIO models in general will be limited to Japan, at least initially.
VIA WSJ
SOURCE VAIO Corp