VAIO makes a comeback with new VAIO Z, VAIO Z Canvas hybrids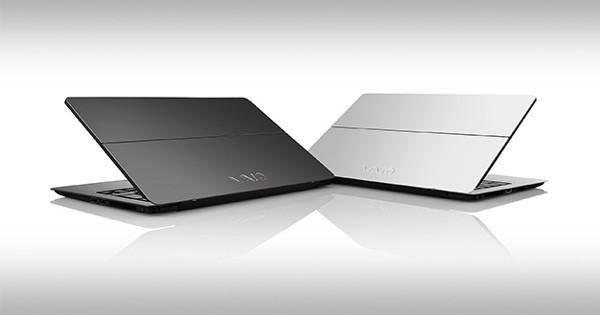 Sony may have given up the fight, but VAIO, now a company in its own right, is still fighting the good fight. In fact, the now Japanese-owned PC maker has just unveiled two new members of its family, one of which could take on the Microsoft Surface Pro 3. One reuses the VAIO Z name, but with a completely different design, while the other calls itself the VAIO Z Canvas. What both have in common, aside from some specs, is that they are both convertibles.
The VAIO Z today and the Sony VAIO Z of 2011 couldn't be more different from each other. While the older model was a laptop plain and simple, this new VAIO Z share more in common with the multi-flipping Sony VAIO Fit announced that same year.Here you have a laptop that folds into multiple configurations, including one for a flat table use case.
VAIO, however, doesn't want you to focus on that rather odd form factor but instead on the power of the device, both in terms of processing and in power-saving. The VAIO Z comes in two configurations, one with a Core i7-5557U and one with a Core i5-5257U. Despite those seemingly scary figures, VAIO claims that these two reach only 28W in thermal design power or TDP. The battery is advertised to last 15 hours with regular use and the whole contraption is said to be lightweight at only 1.34 kg. The VAIO Z can support 8 or 16 GB of RAM max, depending on which model. Both models have a 13.3-inch WQHD 2560x1440 screen and both also have an active digitizer with a stylus.
The VAIO Z Cavnas, on the other hand, may be the Surface Pro rival we got wind of last October. Indeed, the form factor is almost similar. Unlike the VAIO Z, the Canvas is a full tablet that just happens to come with a wireless keyboard. Like the Surface Pro too, it also has a kickstand but with a pretty different design, one that is quite different from, say, the Sony VAIO Tap 11. It has an unspecified Core i7 CPU and can support a maximum of 16 GB of RAM. The screen size reaches 12.3 inches with a resolution of 2560x1704. And yes, it also comes with a stylus.
The new VAIO Z costs a pretty penny, 190,000 yen or roughly $1,600, to be precise. The VAIO Z Canvas fetches an even higher price tag of 200,000 yen, which converts roughly to $1690. No news yet if VAIO intends to distribute these two outside of Japan.
SOURCE: VAIO (PDF)