Star Wars: Vader Immortal Trailer And Release Info Revealed [UPDATE]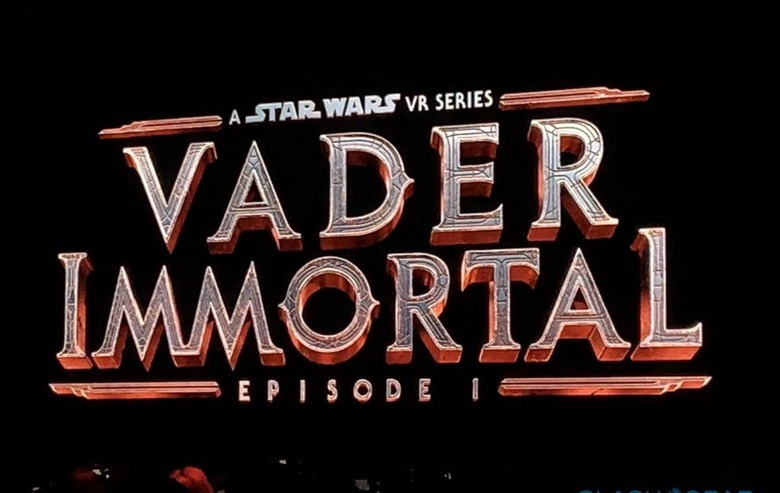 This week the folks at ILMxLAB spoke at Oculus Connect 5 about their new title "Vader Immortal." This is a virtual reality experience that takes place in three parts – the first of which is called Vader Immortal: Episode I. In the game, users will travel to Mustafar, to Darth Vader's palace. This experience will take place in the Star Wars universe in the period of time between Revenge of the Sith and Star Wars: A New Hope.
This game* will have the user – you – dropped out of hyperspace near the planet Mustafar. That's the largely volcanic planet where Anakin Skywalker fought Obi-Wan Kenobi, and Vader was effectively born. There, Vader's palace can be found. This is the palace we first saw in film form in the movie Star Wars: Rogue One.
*NOTE: In a couple places in this article we called Vader Immortal a game. Oculus and ILMxLAB informed us otherwise. Instead of a game, it's properly known as a "VR story series." That's a story-driven experience, and one that allows the viewer to interact to some degree. "Immersive Cinematic Storytelling" is what's up right here, and "dramatic interactive play" is tagging along with it.
Users will be able to take part in this 3-part saga, a saga that'll apparently be part of the official Star Wars canon. That means the events inside this experience will be consequential – if only in a very tiny way. Maybe Darth Vader's red helmet lenses will come up? Who can tell?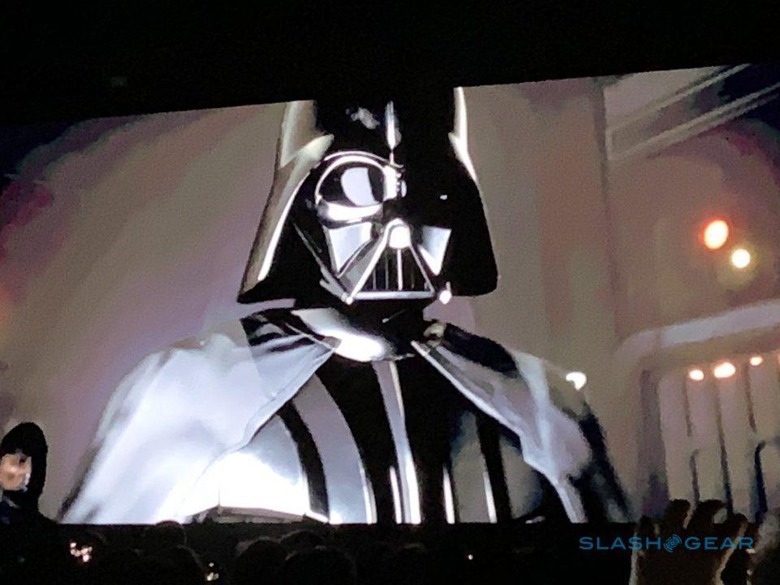 "We always look for opportunities to explore the Star Wars universe in new ways," said Kathleen Kennedy, president of Lucasfilm. "ILMxLAB is very excited to be working with David S. Goyer on a first-of-its-kind Star Wars experience which allows fans to travel to Darth Vader's fiery, lava-ridden fortress and wield a lightsaber on his home turf."
This game*/movie experience will be released on Oculus Quest in early 2019. We do not yet know the exact date, but it won't likely be before the Oculus Quest is released, because that'd be crazy.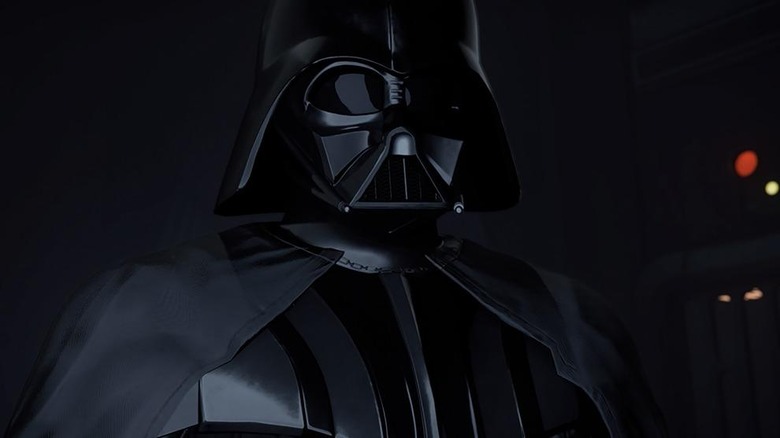 Involved in this project are screenwriter David S Goyer, Oculus, Ninja Theory, Epic Games, and ILMxLAB. ILMxLAB are the Industrial Light and Magic crew that works specifically in interactive entertainment and immersive experiences for the Star Wars universe. That's a pretty specific, yet vast, space to work in. Cross your fingers that they never stop making awesome bits and pieces like these!
Alert all commands. pic.twitter.com/ZJc4yEUb4W

— ILMxLAB (@ILMxLAB) September 25, 2018
"We extend the Star Wars universe through immersive technologies like virtual reality," said Vikki Dobs Beck, ILMxLab. Have a peek at our ILMxLAB tag portal to see all the awesome experiences they've created over the last several years.