US Dell Streak: no T-Mobile 3G confirmed, Android 2.1 gets video demo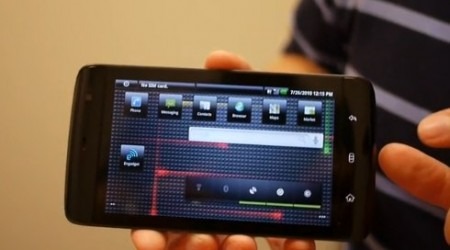 It comes as no surprise, but Dell
that the
that's expected to launch in the US imminently is only certified for AT&T, and lacks support for T-Mobile USA's 3G networks.  That means that, while the 5-inch Android tablet will still work on T-Mobile for voice and EDGE data, you won't see high-speed browsing unless you rely on WiFi.  Meanwhile, Dell has reiterated its intentions to release Android 2.2 Froyo for the Streak "later this year", and they've even demonstrated an Android 2.1 Eclair prototype to whet our appetites.
Video demo after the cut
The model running Eclair keeps the Dell customizations but gets all the usual Android 2.1 goodies like Live Wallpapers; 2.2 Froyo, of course, will add a speed boost and – unless AT&T specifically request its removal – the ability to share the Streak's 3G connection out over WiFi.
As for the cherry red version of the Streak, that will come "soon" after the carbon black model; similarly, presale customers will be able to order official accessories too, though there's no word on if that includes
.  The Dell Streak is currently
; for more information on the tablet itself,
.
[
StreakSmart]