Unlocked Lumia 800 arriving early; Nokia outselling Android on Vodafone? [Updated]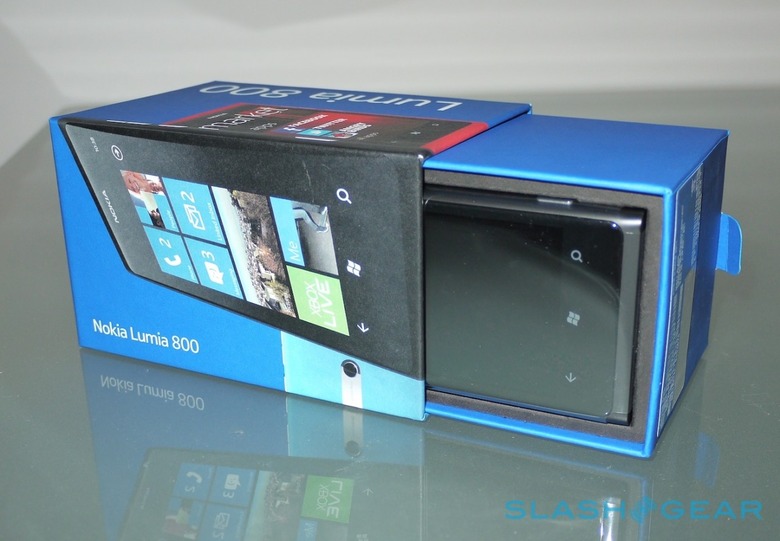 Nokia's Lumia 800 will be arriving in unlocked form sooner than expected, with the news that the first stock of the SIM-free smartphone should drop on December 1 rather than sometime in January 2012 as previously announced. The unlocked Windows Phone is now just a week away, according to UK retailer Clove, with pricing set at £369 ($573) plus VAT.
From the sound of it, however, users are picking up the Lumia 800 even with carrier agreements made mandatory. WMPowerUser spotted what looks like confirmation that the Nokia smartphone is selling better through Vodafone UK's online sales than everything bar the cheapest iPhone 4S, edging ahead of Android and BlackBerry devices, when you look at the pay-monthly handsets sorted by "most popular." We're waiting for clarification from Vodafone as to whether the sales are as strong as the site suggests.
Neither Nokia nor any of the carriers have announced specific sales figures for the Lumia 800 so far, though there have been plenty of vague "its been very popular" comments from the operators. For more on the Nokia Lumia 800, check out the full SlashGear review.
Update: Unfortunately for Nokia, it seems divining sales from Vodafone UK's site placement isn't the most accurate way of doing it. Positioning on that page apparently doesn't relate to actual sales, despite what "most popular" might suggest.