Nokia Lumia 800 hits UK shelves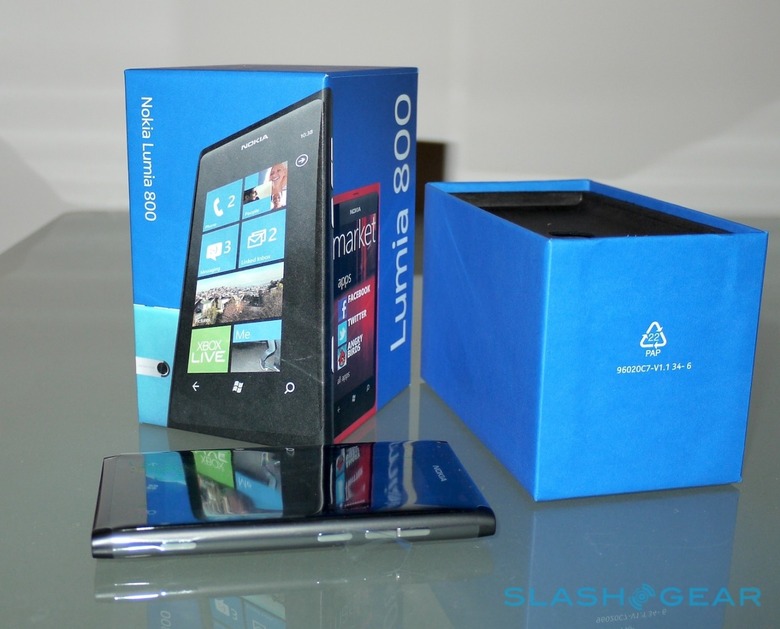 The Nokia Lumia 800 has gone up for sale in the UK, the Finnish company's new hope for smartphone relevance in a world obsessed with iPhone and Android. The black version of the Windows Phone is first to hit shelves, both Vodafone and Three confirming in-store sales begin today, with the cyan version up for pre-order.
No sign of the magenta Lumia 800, though we're guessing that will follow on in due course as well. Pricing is from free on a £36 per month, two-year agreement with Vodafone (including 500MB of data) or from free on a £37 per month, two-year agreement with Three (including unlimited data). Unlocked versions aren't expected to be broadly available until January next year.
Update: Vodafone UK tells us the cyan Lumia 800 is expected to ship toward the end of November.Nokia Drive demo:
The Lumia 800 has a 3.7-inch AMOLED ClearBlack display, 1.4GHz single-core processor, 16GB of internal storage and an 8-megapixel Carl Zeiss camera, all squeezed into a milled polycarbonate casing. The first of Nokia's Windows Phone series – the company also announced the cheaper Lumia 710 back at Nokia World last month – it marks a split from Symbian and MeeGo and the first public steps of a high-profile deal with Microsoft that could, each firm hopes, turn around their collective fortunes.
More on the Nokia Lumia 800 in our full review.