Unlocked HTC U11 life gets Android Oreo today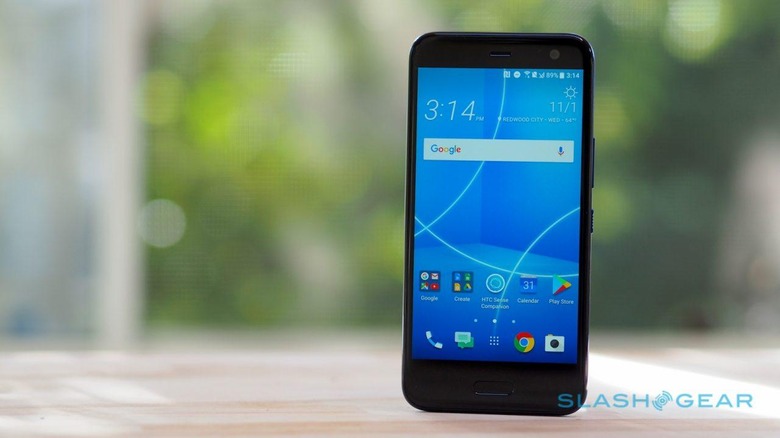 The HTC U11 life is a pretty young phone, enjoying its worldwide launch only a month ago. Its launch in the US looked a fair bit different than its launch in other regions: while the HTC U11 life was launched as part of the Android One program in many areas around the world, here in the US, we only received the unlocked version. One of the biggest differences between the two versions is that the U11 life didn't launch running Android Oreo out of the box in the States.
While Android One users had Oreo on the U11 life from the get-go, US buyers were stuck with Nougat until HTC managed to push an Oreo update to the device. At launch, HTC promised that the update was coming quickly, and today the company is making good on that promise. The Oreo roll out for the unlocked U11 life begins today, according to HTC VP of Product Management Mo Versi on Twitter.
READ MORE: HTC U11 life ReviewVersi's tweet offers the only information we have about the HTC U11 life's Oreo roll out so far. We don't know how big the update is going to be and we don't know if this is launch is happening in phases. Still, Versi says that the download is available from today, so even if it is a phased launch, it probably won't be very long before it's complete.
It's been a big week for HTC when it comes to Android updates. On Monday, the company launched the Oreo update for the standard U11, which serves as HTC's flagship for 2017. Now, just three days later, we're seeing Oreo come to the U11's little brother, the budget-minded U11 life.
In that regard, HTC pulls ahead of many other Android manufacturers, which have largely been slow to push Oreo updates to their own phones. Hopefully HTC's major Oreo push lights a fire under some of these other manufacturers, because it would be great to see Oreo updates launch for a large range of other phones. In any case, if you've got an unlocked U11 life, be sure to keep an eye out for the OTA update (or check manually through your Settings menu) today.