HTC U11 life Review: Squeezable style on a budget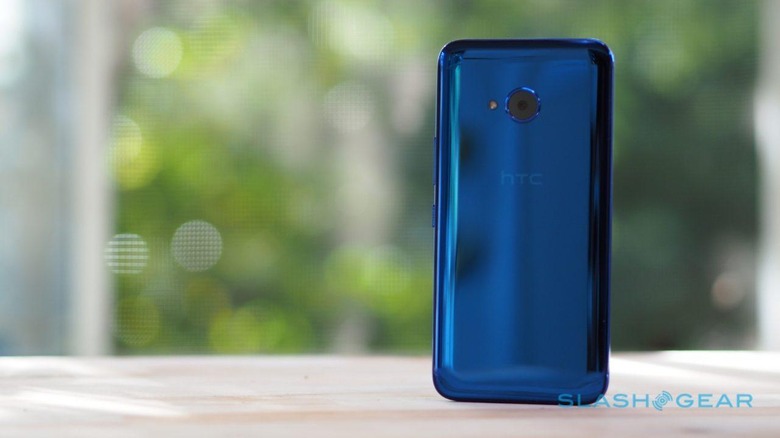 It's a sad fact of cellular life that there's something about "lite" versions of flagship smartphones which is invariably disappointing. Trying to take what makes a flagship phone special, and distill down from it those core competencies and emotional appeal to a more affordable price point all too often results in a subpar device with a name that over-promises. Trying to escape that black hole of mediocrity is the HTC U11 life, a $300 version of the well-reviewed but niche-selling HTC U11.
While it's smaller than the U11, the U11 life isn't as compact a version as you might think. Still, it's enough of a difference to make one-handed use more practical, without sacrificing screen real-estate too considerably. The 5.2-inch display doesn't pack the punch of OLED, but it's bright and colors are good, as are viewing angles. Underneath it there's a fingerprint reader and capacitive buttons for back and app-switching.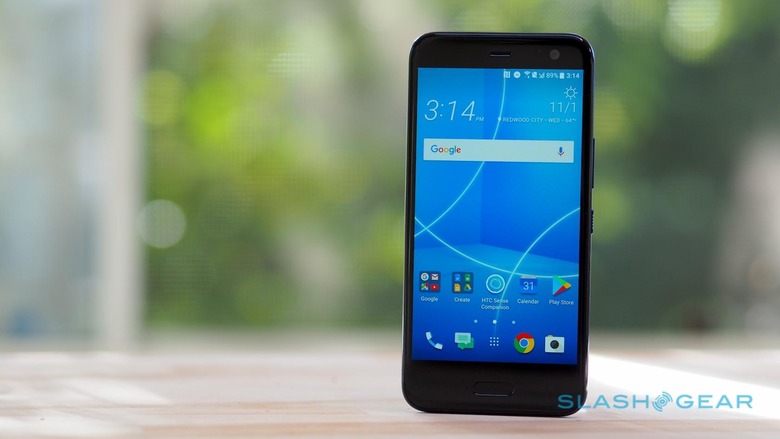 The U11 life may be acrylic rather than glass, but you might not realize when you first pick it up. HTC has used the same multi-layering approach as with the U11, putting the color on the underlying layer so as to make it more scratch-resistant and give the phone's back a pleasing shimmer when it catches the light. It's still a fingerprint and smudge magnet, mind.
Water and dust-proofing have taken a slight step down too, now at IP67, though that still means you can dunk the U11 life in a meter of water for up to 30 minutes. You don't need to plug the USB Type-C port first, though HTC does say you shouldn't try to charge the phone until its thoroughly dry again. Once that's done you can plug in the bundled USonic headphones which have active noise cancellation; it's not as good as what you'd find on a set of Bose, but considering they'd cost the same again as the U11 life itself it's a great added-extra.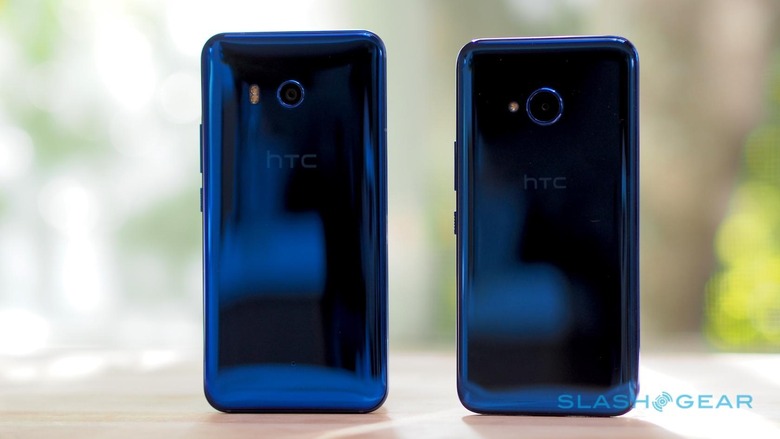 Out of the box there's Android 7.1 with HTC Sense, running on Qualcomm's Snapdragon 630 chipset. US buyers will get 3GB of RAM and 32GB of storage, with a microSD card slot to expand the latter; a global version of the phone has more RAM and memory, but runs Android One instead. HTC says that the US phone will get an upgrade to Android Oreo within 30 days of release.
MORE HTC U11 Review
I didn't particularly notice the chipset step down from the U11's Snapdragon 835, in terms of performance at least. However I did miss the support for a second wake-word: on the U11 you can say either "Ok Google" or "Alexa" to launch the Google Assistant or Amazon's Alexa, but on the U11 life it's locked to Google.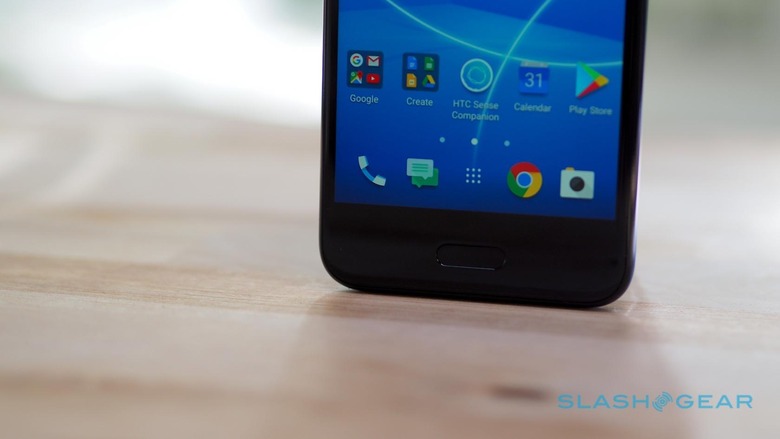 Of course, the U11 life has a second shortcut option, Edge Sense. Squeeze the lower half of the phone and, by default, the camera launches. However, you can set it to trigger Alexa, the HTC Sense Companion, or launch any other app on the phone. If I've a minor complaint, it's that the volume and power button on the side of the U11 life are set a little further down than you might expect; sometimes when I squeezed for Edge Sense I accidentally hit the power button by mistake.
Unfortunately, while HTC may have used a plastic back for the U11 life, there's still no wireless charging. Indeed you don't even get Quick Charge 3.0, though HTC does include a 10W charger in the box. The 2,600 mAh battery gave me pause initially, but it proved fine for a full day of use away from the charger.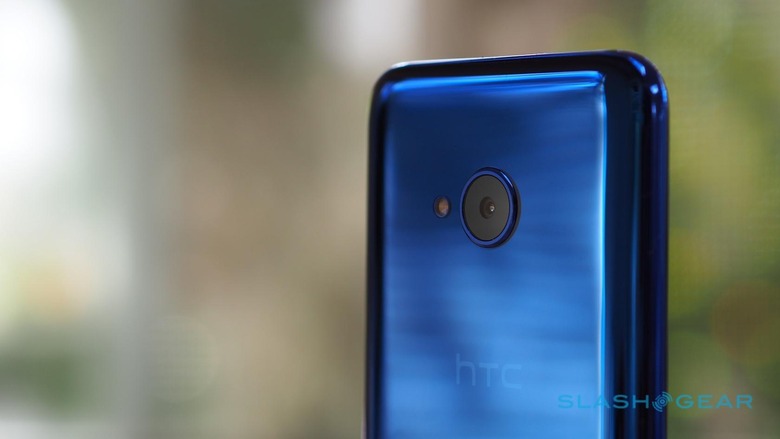 Then there's the camera. No UltraPixel this time around, but HTC does put a 16-megapixel sensor on the front and back. The main camera gets phase-detection autofocus (PDAF) along with an f/2.0 aperture lens, with support for 4K video recording. On the front, there's fixed-focus and 1080p recording.
The photos aren't going to win any awards, but give the U11 life plenty of light and hold still, and you can get some decent pictures. The absence of optical image stabilization doesn't come as a surprise given the price, but it does reduce some of the point-and-shoot flexibility that more expensive phones have come to offer. HDR Boost can help bring more dynamic range out of a frame, again if you can keep still enough. Low-light performance is more of a struggle: the photo of my cat in the gallery below ended up with blur because of the low shutter speed the U11 life opted for.
All HTC's trimming, refining, and general fettling would be for naught if the U11 life was too expensive: it's certainly something which has hamstrung the company's earlier attempts at midrange phones. Happily that's not the case today. While HTC will be offering the U11 life unlocked and SIM-free for $349 – it'll work with both AT&T and T-Mobile in the US – T-Mobile is the exclusive carrier and is selling it for $300 outright or $12/mo on a two-year installment plan (with $12 down).
Wrap-up
The midrange smartphone space is a challenging place. On the one hand, you have made-for-segment phones like the HTC U11 life, competing with astonishingly priced rivals from modern upstarts like Huawei's Honor. On the other, there are last year's flagships: eclipsed by newer silicon, but still often packing a more than capable punch.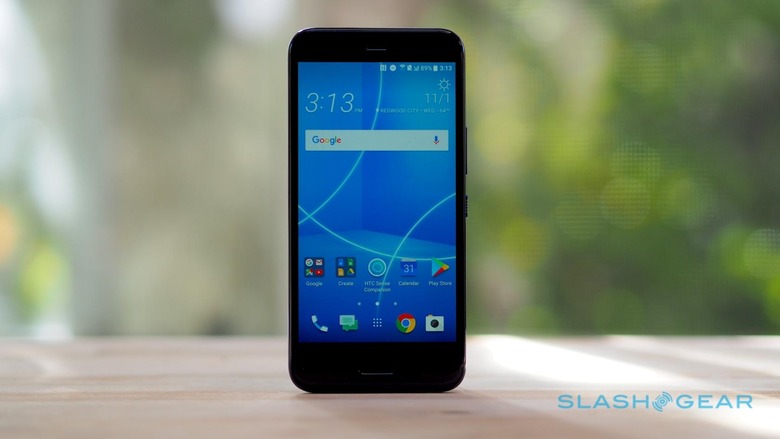 On the one hand, I feel like the HTC U11 life doesn't really stand out in any one area. Certainly it's attractive to look at, it has a perfectly good screen, and its cameras produce serviceable photos. Yet there's no one, single highlight around which the value proposition can coalesce.
Instead, it's a phone that ticks all the necessary boxes: the trifecta of price, design, and specification that HTC tells me was its focus from the start. T-Mobile's $300 sticker makes a strongly compelling case, and I prefer the U11 life to Motorola's Moto X4. That may not make for the most exciting handset, but it's refreshing in the midrange all the same.